Gabonese President Ali Bongo has narrowly won Saturday's election in the tiny nation on the west coast of Central Africa, Interior Minister Pacome Moubelet-Boubeya said on Wednesday.
Bongo, whose family has ruled the country for nearly 50 years, polled 49.80 percent of the vote; his main rival Jean Ping, the opposition candidate, garnered 48.23 percent.
Bongo won by just 5,594 votes.
Shortly after the results were announced, anti-government protesters clashed with security forces in the capital Libreville.
"Ali must go!" the protesters shouted as the security forces deployed tear gas and stun grenades to stop them from reaching the headquarters of the Electoral Commission.
The opposition has rejected the results and has called for a recount in one province, a spokeswoman for Ping said. In that province, the turnout was 99.98 percent, the opposition alleges.
Ping and his supporters were claiming earlier that they received close to 60 percent of the vote in eight out of the nine provinces for which they had data.
The European Union, which has an observer mission in Gabon, has called on the Electoral Commission to publish "detailed results" for every polling station and called on all involved to keep the peace.
The Commission had been scheduled to release the results by Tuesday evening and the delay has made Gabonese citizens increasingly nervous.
Criticism from EU observer mission
In remarks made before the results were released, the EU's observer mission criticized a "lack of transparency" among the institutions running the polls and said Bongo had benefited from preferential access to money and media. Gabonese government spokesman Alain-Claude Nze accused the EU of overstepping its mandate.
Earlier on Wednesday, the Commission asked two EU observers who were present at a meeting between the two rival Gabonese factions to leave the room. Discussions then continued behind closed doors.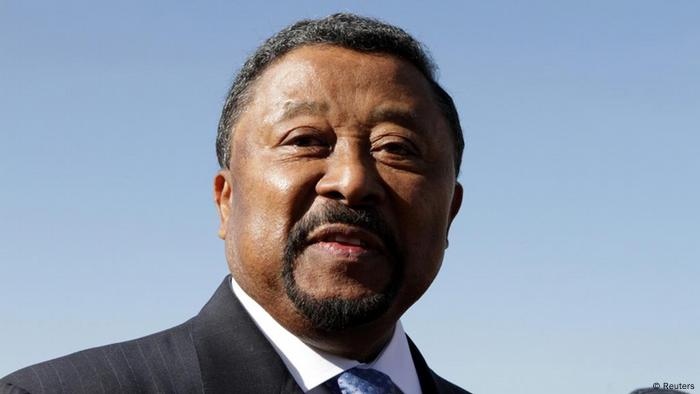 Jean Ping is the main challenger to Bongo in the presidential election
People have been stockpiling food, police have manned major crossroads and soldiers have been deployed at petrol stations and banks.
Many in Gabon fear a repeat of the violence that followed the 2009 election when Bongo was elected following the death of his father, an autocrat who ruled the country for 41 years.
Anger at remarks by French officials
Bongo's allies are also furious about a statement from France's ruling Socialist Party on Sunday declaring that early results showed Ping to be the winner.
They accused French officials of carrying on the old politics of 'La Francafrique' - an intricate, shadowy web of diplomacy and commerce that for decades kept African presidents in its former colonies, like Bongo's father, in power in exchange for privileged deals for French companies.
"The Socialist Party by this interference, coming from the same members of La Francafrique, shows once again their inability to understand how African democracies function," government spokesman Alain-Claude Nze said.