Development experts recently have been loudly propagating that Africa should return to farming. After decades of failure to develop industry, Africa must concentrate on agriculture again and thereby secure a source of food, they say. This much is true. However, Africa's farmers are small holders - they are self-sufficient and not industrial farmers. They must, at all costs, be brought to a position where their agricultural activity becomes more productive through modern machinery, fertilization, cultivation and irrigation.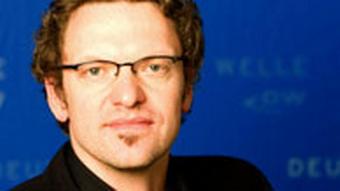 Ludger Schadomsky
This transfer of knowledge and technology has to primarily come from outside a country's domestic borders - this remains a bitter reality 50 years after the independence of many African countries. Africa's highly qualified agricultural scientists work in Europe or the United States, where they find better working conditions and are not hindered by chicanery or failed agricultural politics. Because of this, industrial farming operations currently being created by people in Saudi Arabia, China, India and United Arab Emirates - as well as South Africa and Europe - present some risks but also offer great opportunities.
However, this is only the case when the African governments concerned negotiate sensible and comprehensible contracts that serve the interests of national development rather than those of corrupt politicians.
Unfortunately, the discussion about the leasing of African farmland - with its ideological trimmings - is reminiscent of the debate about Chinese investments in the continent. Neo-colonialism: the new scramble for Africa! Such is knee-jerk response. But the reality is such that Africa desperately needs jobs for its host of unemployed workers.
Industrial agriculture is extremely labor intensive, and so far, nothing has indicated that the Saudi Arabians - like the Chinese, for instance - are bringing their own workers. Africa has a disastrously low tax base. Once tax benefits granted to the leaseholders expire, additional revenues will flow into budgets and therefore health and educational systems.
Expropriation, which is currently being denounced, has occurred only in individual cases so far. A country such as the Republic of Congo can, as it recently demonstrated, afford to lease 10 million hectares (almost 25 million acres) without damaging the interests of established subsistent farmers. Under such an arrangement, many foodstuffs, which are now imported from France at extremely expensive rates, will be locally produced.
"Don't give us fish, but teach us how to fish" is what Africans are saying. Transferred into the controversial "land grab" realm, this means: introduce us to modern agricultural economics so we can take over with our own production in the foreseeable future. The West should be wary of patronizing Africa one more time.
Ludger Schadomsky is head of Deutsche Welle's Amharic Radio Service. He has reported for Deutsche Welle and other stations on crisis areas such as Angola, Somalia, Congo, Ethiopia and Liberia
Author: Ludger Schadomsky (gps)
Editor: Louisa Schaefer