Germany's energy turnaround is a done deal - at least in theory, but implementing the shift toward renewable energy sources leaves many questions open. The last German nuclear power plant is supposed to be taken off the grid by 2022. By then, Germany's energy demands are to be met entirely by fossil fuels and greater reliance on renewable energy sources such as solar and wind power.
Since power must be distributed all over the country, Germany has to massively expand its power lines. For the first time ever, the lines are supposed to carry direct current instead of alternating current, which has been used in the past. The risk of using alternating current is that too much power gets lost over long distances. Until now, lines carrying direct current have mostly been used for overseas connections.
In dire need of power
It's especially Germany's flat and windy regions in the North that are able to produce much wind energy. Starting in 2022, the new power line SuedLink by operators TenneT and TransnetBW will transport energy to Germany's South.
In addition to SuedLink, there are other plans for power lines on the drawing board, but they still have a long way to go before coming to fruition.
According to operator TransnetBW, the German states of Bavaria, Baden-Württemberg and Hesse will have to import 30 percent annually by 2023 to satisfy their energy hunger. A first draft for SuedLink's route connecting Germany's North and South was presented on Wednesday (05.02.2014).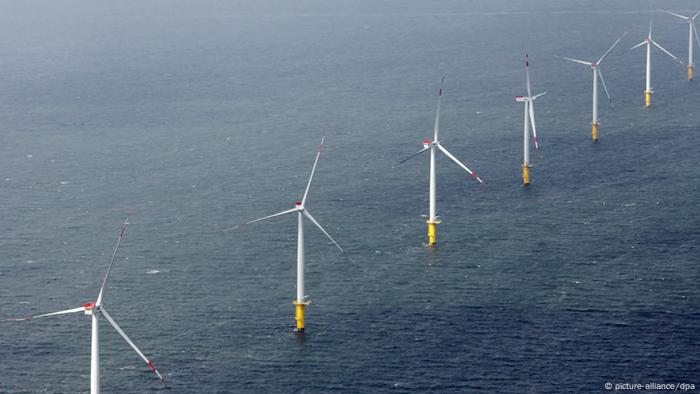 There's wind abound in Germany's north - now it needs to get to the south
The power line will run from the small town of Wilster in the northern state of Schleswig-Holstein to Lower Saxony. It then runs through North Rhine-Westphalia and Hesse to the Bavarian municipality of Grafenrheinfeld near Schweinfurt. Grafenrheinfeld still operates a nuclear power plant that is supposed to be taken off the grid by 2015.
However, the route might not be set in stone as TenneT's spokesperson Ulrike Hörchens points out. "We are at a very early planning stage at the beginning of a planning process," she told DW.
The route was meant to be "a potential basis for further discussions with citizens and municipalities," she added.
Balancing concerns
Heinz-Jürgen Siegel wants to join in on the conversation. He heads a citizens' initiative in Delligsen in Lower Saxony. The group was founded in 2008 after proposals emerged for another line set to cut through Siegel's hometown.
"No one would like to have such a power line close to his home," he said, citing concerns about electronic pollution and environmental destruction. Furthermore, the town's development would come to a standstill as no one would like to build houses next to a power line route.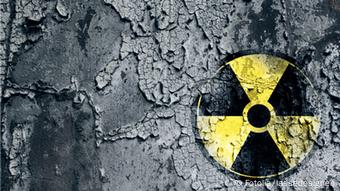 Germany wants to phase out nuclear energy by 2022
According to SuedLink's plans, the line is now not supposed to cut through Delligsen. But it's too soon to celebrate, says Siegel: "It's certainly not easy to realize the route they've chosen. That's why the operator has reserved the right to go back to routes that were under consideration before."
This, in turn, might put Delligsen back on the table, he said.
It's a long process until the power line gets final approval. And it's up to the Germany's Federal Network Agency to balance the concerns of energy suppliers, operators, environmentalists and local residents.
In the case of the SuedLink power line, the new plan is going to be discussed at the federal level. Citizens who live near the route will then be allowed to contribute. According to the Federal Network Agency, "Everyone can look at the planning files online or on site and check whether he or she is personally affected by this route."
It's very important to make use of these possibilities to take part at this stage, because only those who speak up now are allowed to participate at a later hearing, the agency adds. A planning approval procedure then decides on the final route.
Protests in Bavaria
Meanwhile, the Bavarian government has called for a moratorium on this link and other projects that are supposed to cut through the southern state due to massive citizen protests.
The operators, in turn, have asked for a clear signal in favor of network expansion. Until then, operators TenneT and Transnet BW will postpone events meant to inform citizens and municipalities along the power line, they said in a press statement.