14 students and three teachers died on Valentine's Day at Stoneman Douglas High School in Parkland because a heavily armed former student committed a massacre. It was the 18th shooting incident at a school in the US this year. According to the Washington Post, more than 150,000 students at 170 schools across the country have witnessed shootings since the infamous 1999 Columbine High School massacre that cost 15 lives. In other words: shootings in schools have become part of everyday life.
Reactions to this madness follow the same pattern every time: people are shocked, they pray – and eventually, the situation is blocked out.
Read also: 8 facts about gun control in the US
Everywhere else around the world, people shake their heads and wonder why the US doesn't at the very least limit sales of semi-automatic weapons when more than 10,000 people die in shootings across the country every year. As one of DW's Washington correspondents put it after the November 2017 mass shooting in the small Texas community of Sutherland Springs, journalists should cover mass shootings in the US as an "epidemic affecting untold numbers of victims," with a "focus on the repeated carnage as a continuing failure of lawmakers to protect their constituents."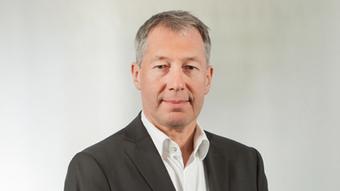 DW's Martin Muno
Signs of change
But things might be about to change. Today's generation of students is no longer prepared to abide the role of the victim. "Shame on you," 19-year old Emma Gonzalez, a senior who survived the Valentine's Day massacre, addressed Donald Trump in a passionate speech, accusing the president of being close to the National Rifle Association (NRA). Today's youths will be making the laws one day, she said. Her speech quickly went viral on social media; the Facebook page "Never Again" soon had more than 60,000 likes, students at various schools staged demonstrations, and have called for a national anti-weapons march on Washington on March 24.
There are a great many students, and they are angry. They are also determined to end the gun madness in the US – a madness that fools people into thinking that letting as many people as possible arm themselves to the teeth heightens public security.
The students know how to make their opinions known fast via social media. And they have a name: Generation Columbine.
Emma Gonzalez declared she and her fellow students are "going to be the kids you read about in textbooks …… we are going to be the last mass shooting." That is most certainly premature. But these students could very well be the ones who for the first time counter the dictatorship of America's gun ownership logic with the broad social opposition.
We should be thankful to them. It's not only high time, it is long overdue.