Sometimes, the truth can be hard to take, especially when it comes after something has been exposed as a falsehood – or when it follows intentional and continuous fraud.
Journalist Hans-Joachim Seppelt can be a thorn in one's side. The people who work with him know this – and the subjects of his research know this even better. He is fully committed to what he does, which is a product of his convictions. This is because Hajo Seppelt is a man in search of the truth.
He has been pursuing the truth for over 20 years now, working mainly for German public broadcasters. Initially known only to a relatively small audience, he gained international fame in 2014, when, with the help of Russian whistleblowers, he uncovered state doping directed from Moscow.
There's probably no other country in the world that has cheated so comprehensively, so systematically and so unabashedly in the recent past as the Russians did surrounding the 2014 Winter Olympics in Sochi. And not only that: The doping samples of Russian athletes were swapped out or manipulated in such a way as to ensure that none of them tested positive for a banned substance. Even Russian President Vladimir Putin is thought to have known what was going on, according to one of the key witnesses.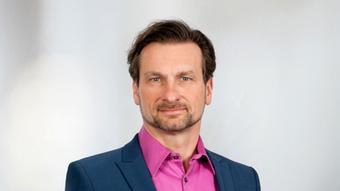 DW's Tobias Oelmaier
Hajo Seppelt brought all of this to light. These are bitter truths, which sparked international pressure and caused a few heads to roll. They also led to at least some Russian athletes being excluded from international events. Track-and-field athletes, Paralympians, and most recently winter athletes were barred from participating when a world championship or Olympic gold medal was up for grabs.
However, the International Olympic Committee (IOC) left a back door open to allow athletes to compete – if they were able to prove that they had undergone comprehensive testing and were found to be clean. Those who managed to do so were allowed to compete – under a neutral flag and without the chance to hear their national anthem.
'Heroes, without exception'
But if you thought this would cause Moscow to see the error of its ways, you would have been mistaken. Sure, Moscow did pay the $15-million (€12.6 million) fine imposed by the IOC, a few officials were shown the door, and a new doping law was passed. However, the Russians continue to refuse to accept the evidence of state-sponsored doping set out in the McLaren Report.
And despite the fact that two of the 168 Russians who competed at the Winter Olympics in South Korea earlier this year tested positive for a banned substance, the Russian sports minister, Pavel Kolobkov, declared that all of these athletes, who had taken part for the benefit of the future of Russian sport, were "heroes, without exception." And despite these positive tests, the IOC lifted the sanctions it had imposed on the Russians just three days after the closing ceremony for the Pyeongchang Olympics.
Now sports journalist Hajo Seppelt has had his visa application denied, after Russia declared him to be a "persona non grata." His research – and the uncomfortable truths that would go with it – simply aren't welcome at the World Cup. So Russia hasn't learned a thing!