The Oktoberfest is normally a time of year synonymous with bratwurst, beer and Bayern victories. This year, the German record titleholders, sitting in sixth in the Bundesliga, made their annual trip to Wiesn not tipsy on success, but as salty as the festival's famous giant Brez'n.
Read more: What's wrong with Bayern Munich?
The last time the German record titleholders went winless in four matches before the Bundesliga title had already been wrapped up was back in 2009 under Louis van Gaal. However, the atypical streak is no reason to break character and, after dismissing Carlo Ancelotti at this stage of last season, the last thing Bayern want is to set a precedent for impulsive sackings.
Rehhagel's record in sight?
With his reputation inflated after guiding Eintracht Frankfurt to a German Cup win over Bayern back in May, Kovac was heralded as a long-term solution capable of picking up where the venerable Jupp Heynckes left off. The question now is: did Heynckes just paper over the cracks?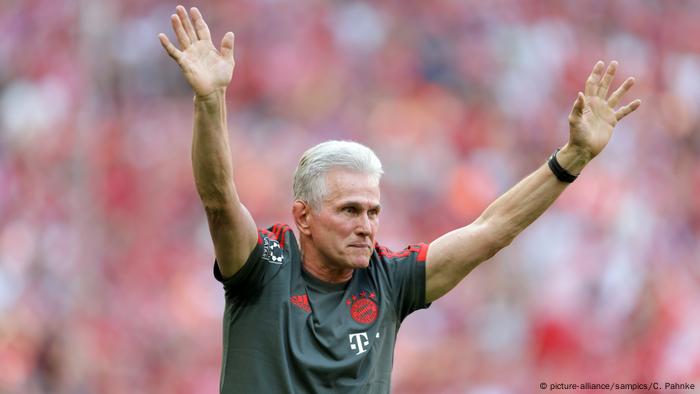 Bayern won't be able to turn to Jupp Heynckes again this season after the 73-year-old ruled out a return.
Following the 3-0 humbling on home soil against Gladbach , Kovac was again forced to field the inevitable questions regarding his future at the club. "I know how football works, and the mechanics of the Bundesliga and Bayern," said the Berlin-born Croat. "And I know that you get less time at Bayern than elsewhere."
While Bayern's recent stagnation is concerning, a pre-Christmas dismissal would be nothing short of unprecedented. Otto Rehhagel owns the shortest tenure as Bayern head coach, but even he lasted 301 days during the 1995/96 season in which Dortmund ultimately pipped Die Münchner to the title.
Big name backing for Kovac
With speculation rife as to whether the Kovac will suffer a similar fate to Ancelotti, it's worth noting that the Italian had a better record at this stage of last season before he got the boot.
The key difference is that Bayern's bosses have broken their silence in support of the new man in charge, with president Uli Hoeness telling Süddeutsche Zeitung that he would stand behind the 46-year-old "like a rock, no matter what happens in the next few weeks".
Since their historic treble in 2013, Bayern have, by their standards, had a tough time with head coaches. Pep Guardiola dominated the Bundesliga, but failed to deliver the UEFA Champions League, a fate that also befell Ancelotti before Heynckes was drafted in to 'save the day'.
Hoeness' comments are significant, because while Kovac definitely needs more time, it seems like the board are willing to shoulder some of the blame having not set him up for success like his predecessors.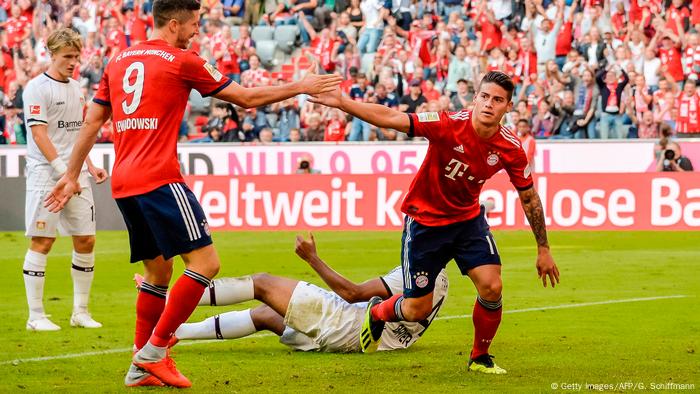 James Rodriguez has publicly criticised Niko Kovac's approach training and rotation: "We're not at Frankfurt here"
"I feel for Kovac," former Bayern and Germany midfielder Dietmar Hamann told Sky. "The team is too old, but we knew that before the season started. Ajax made Bayern look like a team of geriatrics. He's being taken apart with his back against the wall and being put under fire for something that he can't help at all."
Read more: Bundesliga Bulletin - Dortmund flying, Bayern tumbling
The next step…
Factors such as a lack of summer spending, an aging squad - many of whom featured at the World Cup - and the litany of injuries suffered at the start of the season are factors outside of Kovac's control. The Croatian, however, is responsible for cutting out the complacency and arrogance that has crept into Bayern's performances, which have shades of Germany in Russia about them.
"The problem was we have the ball, but we have it in harmless areas with too many players occupying ineffective positions", admitted Mats Hummels after the Gladbach defeat. "We didn't have enough players in the areas to hurt our opposition. In theory, Niko Kovac wants to implement a slightly different approach, but we fall back into old patterns, especially when we're behind. It hinders our game."
The uninspired nature of their performances this season prove that Bayern weren't 20 points better than the rest of the Bundesliga last season, but that the Bundesliga was 20 points worse than them. Now it's up to Niko Kovac to get the German record titleholders back to matching the standards they set. He rose to the challenge at Frankfurt and deserves the chance to steady the ship as his dismissal would only plunge Bayern further into crisis.