Imagine the following scenario. Lionel Messi heads to the corner, sets up the ball on the pitch and a spectator dumps a cup of urine on his head. Meanwhile, another "fan" spits on the Argentine football star.
Impossible, you say? But the equivalent is precisely what happened to Chris Froome at the 2015 Tour de France. The Briton put in the graft and won the event. But some cycling fans can't stand his success.
Cycling enthusiasts who follow the Tour either on TV or live on the sides of the roads vacillate between fascination and suspicion. Images of athletes giving every ounce of energy they have to overcome the summer heat or the steep gradients of the French Alps feed the myth of the "heroes of the roads." On the other hand, sports and doping experts are skeptical about whether the Tour truly is clean.
To trust or not to trust? That's a question everyone must answer for himself. But whatever the answer, fairness is a must.
Repulsive attacks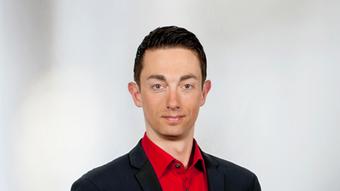 DW Sports Editor Joscha Weber on Froome, fairness and Armstrong debate
There is no excuse for the sort of bodily-fluid attacks Froome had to put up with. Fans are allowed to get closer to athletes in cycling than in any other sport, and that demands both parties treat one another responsibly and respectfully.
Skeptics say that there is no way Froome could have performed to the level he did without cheating and say they're reminded of the US Postal Team during the Lance Armstrong era. Froome says that he worked hard for victory and that his extremely low weight is down to his disciplined lifestyle. There's no certainty either way. But Froome should be presumed innocent as long as he's not proven guilty.
Froome's powerful charges in the Tour's mountain stages and Team Sky's willingness to work with doctors and advisors who have been involved in doping incidents raise suspicions. On the other hand, Froome has advocated night-time testing - the only way of combating micro-doping. What else can he do?
That's a question Germany's riders are also asking. Athletes like André Greipel, Tony Martin and Simon Geschke have pledged to race cleanly, and they've won 19 stages in the past three years. But the TV ratings in Germany for the 2015 Tour were modest, despite German public television once again broadcasting the event.
Trust is hard to reestablish. At the time same, fans demand fairness of athletes, so why shouldn't athletes demand fairness from us?
What did you think of the 2015 Tour de France? Do you believe doping is a problem in high-level cycling? Let us know your thoughts. Join the discussion below.