Europe's governments were urged not to receive the six far-right Freedom Party of Austria (FPÖ) ministers included in conservative chancellor Sebastian Kurz's new government and to boycott Austria's EU presidency in the second half of 2018.
Theappeal published in Le Monde, initiated by Kouchner, a former French foreign minister, and Benjamin Abtan of the European AGEM anti-racism movement, said that the"heirs of Nazism" had come to power in Austria.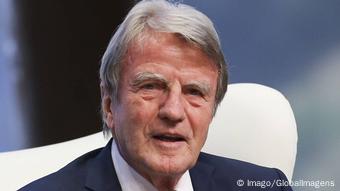 Boycott Austrian far-right ministers, urges Kouchner
Signatories also included Nobel Peace Prize recipient Jose Ramos-Horta from East Timor, the veteran Nazi hunters Beate and Serge Klarsfeld, the former Spanish Foreign Minister Miguel-Angel Moratinos, and Kim Campbell, who led Canada in 1993.
The signatories jointly condemn the "culpable silence and apathy" that prevailed in Europe on December 18 when Kurz's cabinet, including FPÖ leader Heinz-Christian Strache, was inaugurated.
"We are not turning away our gaze: These are the heirs of Nazism [National Socialism] that have come to power in the new Austrian government," they wrote.
In mid-December, European Commission President and former Luxembourg premier Jean-Claude Juncker wished Kurz success in forming a "stable, pro-European government," adding he would assess it by its future actions.
Juncker's commission includes Johannes Hahn of Kurz's conservative Austrian People's Party as EU commissioner for European Neighborhood Policy and Enlargement Negotiations.
Boycott 17 years ago
In 2000, 14 EU nations led by Portugal under Antonio Guterres — now UN General Secretary — each imposed bilateral boycotts on Austria's then conservative chancellor Wolfgang Schüssel for his coalition with the FPÖ. At the time, the FPÖ was led by Jörg Haider, who did not take a place in the cabinet.
The EU did not impose a blanket boycott but later revised EU treaties to create powers to suspend member states regarded as renegade.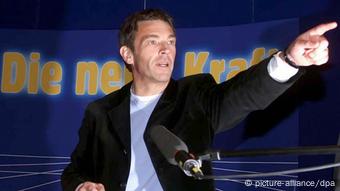 February 2000: Haider quits as Freedom Party leader
Haider, infamous for his allusions to Nazi jargon, resigned months later as FPÖ leader, later formed a breakaway far-right party, and died in a car crash in 2008.
EU sentiment has shifted, say analysts, with conservatism more apparent in Britain, Germany, France and Italy and especially in Poland and Hungary.
"Austria in 2000 showed us how not to go in without an exit strategy," said one EU official quoted recently by Reuters.
ipj/msh (dpa, AFP, Reuters)