General Motors issued Wednesday six more recalls affecting 823,000 cars, trucks and sport utility vehicles (SUVs). The announcement mainly targeted the American market but also a small number of exports.
The company said just over 475,000 cars and small SUV's were in need of repairs due to faulty seats and that the remaining recalls involved incomplete welds on seat brackets, turn signal failures, power steering failures, loose suspension bolts and faulty roof rack bolts.
"If we identify an issue - large or small - that might affect the safety of our customers, we will act decisively," GM safety chief Jeff Boyer said in a statement.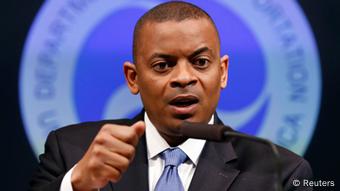 In May, US Transportation Secretary Anthony Foxx slapped a record $35 million fine on GM for failing to report a safety defect that had led to several deaths
The carmaker refused to quantify how many cars it has recalled so far this year, but industry experts estimated that the latest wave had brought the total to 30 million vehicles.
Unlike in previous recalls, which primarily affected models no longer in production, Wednesday's batch concerns a number of current models such as the Chevrolet Camaro, Chevy Equinox and the Chevy Silverado, as well as GMC's Sierra pickups.
Opel subsidiary stands out
But while GM has issued one recall after another this year, its German subsidiary Opel has remained unscathed.
Just a few years ago, GM was debating whether to sell its then loss-making European units that included Opel and UK-based Vauxhall.
Today, GM would appear glad it kept Opel as the German carmaker is experiencing a sort of revival. Its latest SUV model, Mokka, and the Adam city car have becomes sales hits in Europe.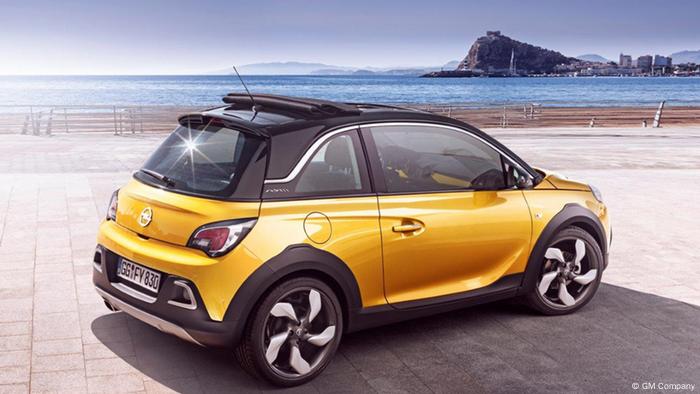 Opel's City car Adam is leading the company's drive to regain lost ground in European markets
"In the huge GM family, Opel is making the best headlines, while parent GM is struggling with more and more recalls," industry expert Ferdinand Dudenhöfer told the German news agency dpa.
Opel's market share has begun to rise again and may get an additional boost from its new Corsa model scheduled to be realased this year, Dudenhöfer added.
In the past 12 months, Opel has lifted its market share in Europe to 5.6 percent - its first rise in 15 years. By 2022, CEO Karl-Thomas Neumann hopes to boost that market share to 8 percent and operative margin to 5 percent.
"This would be an excellent margin for a carmaker that is operating almost entirely in European markets only," Neumann has said.
Under GM policy, Opel has for years been restricted to selling its cars only in Europe, causing earnings to tumble amid fierce competition and a slowing of car sales across the Continent.
Restructuring and praise
In spite of Opel's recent successes, experts have said it is unlikely the carmaker will log a profit in 2014. But this has not stopped GM Chairwoman Mary Barra from banking on a rebound of the company.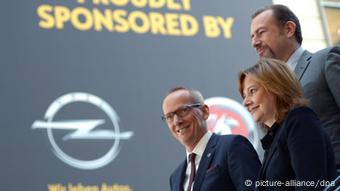 Opel CEO Neumann (left) was able to convince GM chiefs Marry Barra and Dan Ammann of the company's future
"For me it's important to underscore GM's commitment to Opel and its position within the group as a whole," Barra said during her first visit to Opel's headquarters in Rüsselsheim, Germany, last January.
Meanwhile, Barra has matched words with deeds, announcing plans to build a new motor development and research facility at the plant.
Opel has also been allowed to sell its cars in Russia, expected to become a major growth market for the industry.
Additionally, engineers from the GM subsidiary have been charged with overseeing car production at Buick in the US and Holden in Australia and New Zealand.
But GM's restructuring drive has not left Opel unscathed. The company's plant in Bochum, Germany, will be closed by the end of the year.