Power corrupts - it's not often that the old cliché gets a good illustration in the media. But New York-based non-profit newsroom ProPublica has gathered together the public record of how Barack Obama's position on surveillance has become dramatically more draconian since he became US president in 2009.
The organization, which focuses on investigative journalism "in the public interest," found that just five years ago, when he was still an Illinois senator, Obama backed a raft of legislation designed to restrict the power of the National Security Agency.
Five years later, and former NSA contractor Edward Snowden's revelations have completely altered the debate. The House of Representatives duly proposed an amendment that would have imposed similar limitations, only for Obama to condemn the ideas out of hand. It was a fairly obvious reversal, but the president challenged the question when he was asked at a press conference about the "evolution" of his position on the NSA programs. "I haven't evolved on my position on the actual programs," he claimed, before adding that since becoming president, he has evaluated government surveillance programs, brought more oversight, and now believes they are "worth preserving."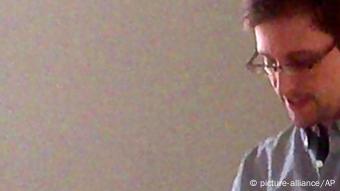 Edward Snowden has changed the debate in Congress
Kara Brandeisky, author of the ProPublica article, pointed out that Obama's change of heart was, of course, in the public record, but that its implications weren't clear until after Snowden. "Obama supporters were angry when he first changed his position on a surveillance bill back in 2008, while he was running for president," she told DW. "We now know that bill became the law that also authorizes the Prism program."
Flip-flops
The changes - seven in all - in Obama's stance are listed in detail by ProPublica. As a senator, the president wanted to limit the NSA's bulk records collection activities. "That bill would have required the government to prove that it wanted records related to a specific 'suspected agent of a foreign power,' rather than the records of all Americans," said Brandeisky. "I think that is the starkest reversal so far."
Similarly, in 2007, Obama was one of a group of legislators who tried to force government data analysts to get court approval for collecting messages sent to or from people in the US. That amendment failed to get Senate approval, which Obama might have been glad about when he became president - because he later publicly supported the Prism program which carried out such operations.
Other amendments that Obama supported as senator but dismissed as president, included declassifying documents, giving the accused the chance to challenge government surveillance, and forcing the executive branch of government to report surveillance measures to Congress.
Obama: political prisoner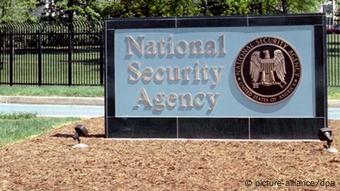 Obama says he has introduced more 'oversight' to the NSA's activities
Jeffrey Chester, executive director of Washington-based digital rights NGO Center for Digital Democracy was understanding of the president's political dilemma. "I think he's under tremendous pressure," he told DW. "He's under pressure from his critics and no doubt from the military intelligence establishment - the Pentagon and the NSA."
According to Chester, the "evolution" in Obama's position was almost inevitable. "It's much safer for Obama politically to side with the military establishment," he said. "He doesn't want to give any kind of political weapons to his opponents, and in his mind I think he sees the benefit of this kind of surveillance."
But Drew Mitnick, of digital rights organization Access Now, is less forgiving.
"This is one of the ironies, that he was a big proponent of many of the reforms that our own organization supports," Mitnick told DW. "These were things that he campaigned on. Not to mention, he was a constitutional law professor before he became president. That was one of the things that he used to his advantage - to say that he had this expertise on the constitution, and that was part of the foundation for the positions that he held."
For Chester, it's no more than a political equation. "[Obama] has made a calculation that the NSA programs are paying off, or potentially can pay off, and that the reward is that there could be the prevention of some kind of terrorist attack," he said. "I think that Obama is a prisoner, frankly, of the military security complex - a political prisoner."
Mitnick disagrees here, too. "There are ways to maintain security without conducting blanket surveillance on a global scale," he says. "That's why he held those positions before he became president."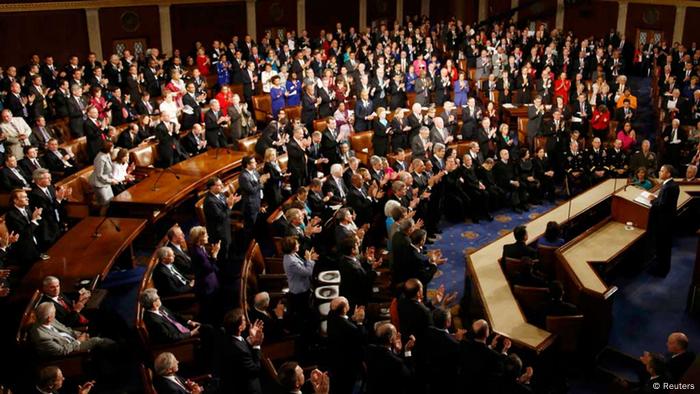 Analysts are confident that Congress will pass reforms - sooner or later
Congress hamstrung
For obvious reasons, Congress is at a disadvantage when proposing amendments related to national security - mainly because the president inevitably has access to much more information than the average senator.
But as Brandeisky points out, this is one of the issues that the Snowden revelations have brought to the surface. "Members of Congress have complained that they were not properly briefed on NSA programs," she said. "And as so much remains classified, lawmakers are limited in their ability to debate these issues publicly."
Surveillance was simply not a political issue before Snowden's revelations, and Mitnick is very optimistic that reform will happen. "The political conversation has changed," he said. "I think we're much more likely to see change at this point."
Jeff Chester also welcomes the fact that the issue is gaining more exposure.
"It's very hard to find a balance, and we're seeing the conflict at work here," said Chester. "And that's what's great - we now have a debate about this."