The United Nations Security Council (UNSC) was planning to hold an emergency meeting on Wednesday following North Korea's reported nuclear test, according to diplomats from the United States mission to the UN.
In a statement, Hagar Chemali, spokeswoman for the US mission, said that "the United States and Japan have requested emergency Security Council consultations for tomorrow morning regarding North Korea's alleged nuclear test."
"While we cannot confirm at this time that a test was carried out, we condemn any violation of UNSC resolutions and again call on North Korea to abide by its international obligations and commitments," the statement added.
Diplomats from the mission said the Security Council meeting was scheduled to be held at 11 a.m. ET (1600 UTC).
International skepticism
North Korea said that it had successfully conducted a test of a miniaturized hydrogen nuclear device early Wednesday morning.
If its claim turns out to be true, it would mark a significant advance in military technology available to the country, which has been under UNSC sanctions since first testing an atomic device in 2006.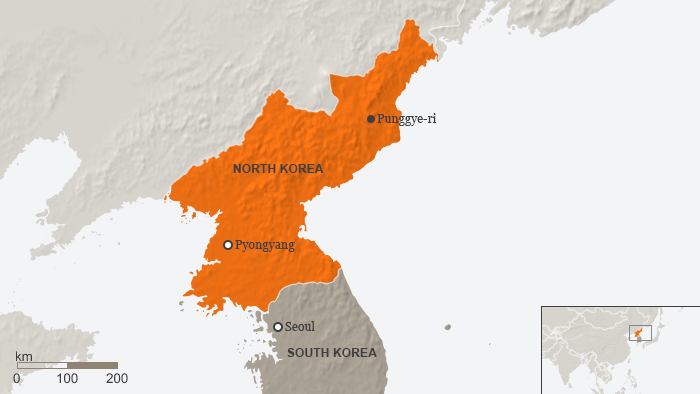 Pyongyang has already carried out nuclear tests at the Punggye-ri site
However, the North Korean announcement that the device tested was a hydrogen nuclear bomb - which is substantially more powerful than an atom bomb of the kind used by the US on Japan in World War II - has been questioned by nuclear experts from several countries, including the US and South Korea.
US National Security Council spokesman Ned Price said that although seismic activity had been detected on the Korean Peninsula near the Punggye-ri North Korean nuclear test site, officials were still investigating whether Pyongyang had indeed carried out what would be its fourth nuclear test.
However, he said that the US condemned "any violation of (UNSC) resolutions."
"We will continue to protect and defend our allies in the region, including the Republic of Korea, and will respond appropriately to any and all North Korean provocations," he said.
The US has recently expressed skepticism about North Korean claims that it had perfected a hydrogen bomb. The isolated communist country has often made unverifiable claims about its nuclear weapons strength.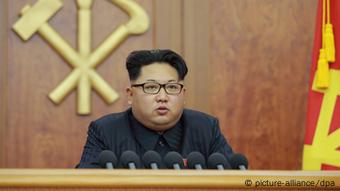 The test came two days before N. Korean leader Kim Jong-Un's birthday
South Korea's intelligence agency also said on Wednesday that the device may not have been a hydrogen nuclear bomb, according to the Yonhap News Agency. South Korea's meteorological agency said separately that it had not detected any radiation after the reported test.
Provocative move
Even if the test did not involve an H-bomb, North Korea's move is an active provocation in the face of international opposition to its nuclear weapons program, and will bring calls for harsher Security Council resolutions in light of the obvious failure of previous actions to stop further testing.
The European Union on Wednesday added its voice to the chorus of international condemnation, with EU top diplomat Federica Mogherini saying in a statement that if confirmed, the reported test would be a "grave violation" of North Korea's obligations not to produce nuclear weapons under UNSC resolutions.
She added that such a test would be "a threat to the peace and security of the entire Northeast Asia region."
China, a close ally of North Korea, earlier said it "firmly opposed" the nuclear test, and chided Pyongyang for having gone through with it "irrespective of the international community's opposition."
Japan, too, has issued a strong protest at the announced nuclear test, saying it would be in close contact with the governments of the US, South Korea, China and Russia.
Australia also condemned the test "in the strongest possible terms," with Foreign Minister Julie Bishop saying it confirmed "North Korea's status as a rogue state and a continuing threat to international peace and security."
tj/se (Reuters, AFP, AP)