Voters have until December 11 to choose from five flag options in a postal referendum which were selected by a panel from more than 10,000 designs in September. The winning design will go head-to-head with the existing flag in a second referendum in March 2016.
Four of the five designs in the primary referendum feature the fern, the informal national emblem. The fifth option, dubbed "Red Peak", features red, black and blue triangles and a white chevron. The late contender was added to line up following a social media campaign for its inclusion.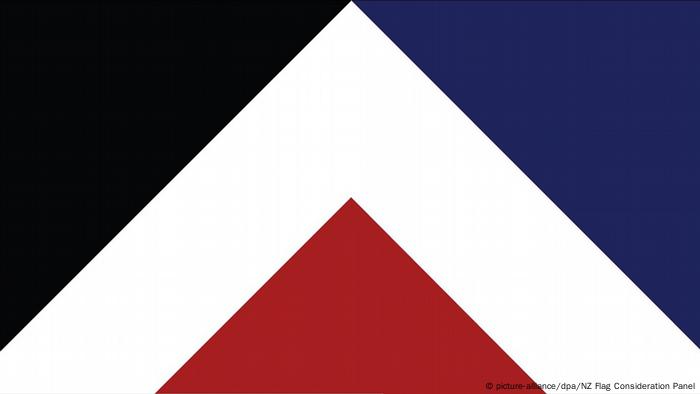 Criticism about the similarities between the first four candidates prompted the addition of this fifth option, 'Red Peak'
Status quo in pole position?
An opinion poll conducted in October predicted that a design featuring a white fern on a red and blue background would win the first referendum.
A separate poll has suggested that the current flag is likely to win next the second referendum next spring, with about 65 percent of the vote.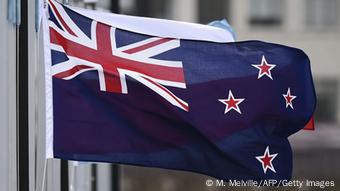 The number, color, and location of the stars differentiates New Zealand's flag from Australia's
New Zealand was once part of the British Empire, and although it is now independent, as a member of the Commonwealth, Queen Elizabeth II remains New Zealand's head of state. Her power, however, is regarded as largely symbolic.
Confusion with Australia
The flag reform issue has become a somewhat pet project for Prime Minister John Key since his conservative government won a third term in office last September.
Key argues that the country needs a national banner that "screams New Zealand," as opposed to the current flag, which has a British Union flag in the corner and four red stars representing the Southern Cross on a dark blue background.
The prime minister has also previously expressed frustration that New Zealand's current flag is often confused with Australia's.
ksb/msh (AFP, dpa)