During the Islamic Revolution in 1982, Zarbakhch's family fled to Germany with their four-month-old daughter but continued to closely follow developments in Iran. These developments shaped Zarbakhch's academic and journalistic career.
As the new head of Farsi Service, she has set clear goals for herself and her team: "Despite Internet censorship, DW's Farsi Service in Iran has a large, interactive user community and high reach potential, especially in social channels such as Instagram, Telegram and Twitter. Together with my dedicated colleagues, I would like to further develop targeted social media strategies."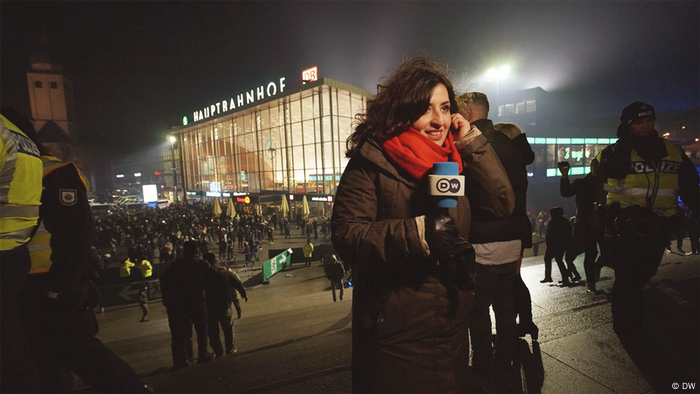 Reporting live from Cologne on New Year's Eve 2015
"I consider it very important to create cross-editorial cooperation and synergies," says Zarbakhch. "On DW's editorial teams for the Middle East region, we can use common interfaces and different perspectives, create new formats together and make them available to a large audience."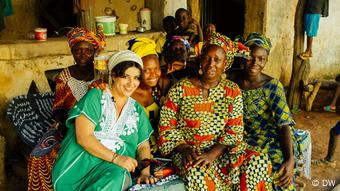 A Life Links production on FGM in Senegal
Zarbakhch studied media culture studies and media psychology in Cologne and Rome. In addition to Farsi, she speaks English, French and Italian as well as several German dialects. She gained journalistic experience in Germany and abroad, for instance at BBC World Service, CNN International, WDR and RTL. In 2009 she supported ZDF correspondents in Tehran reporting on the presidential elections and examining the influence of social media on social upheavals.
In 2012 she began her DW traineeship and afterwards portrayed young people worldwide as one the main reporters of the popular format Life Links. She met Peshmerga fighters in Iraq, North Korean refugees in South Korea and victims of genital mutilation in Senegal. In Germany she spoke with neo-Nazis and Salafists about their ideologies.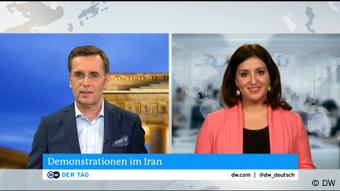 Live TV interview about Iran protests in 2019
Zarbakhch worked for DW in Bonn and Berlin for various programs in German, English and Farsi. She played an important part in creating innovative social media formats, award-winning web formats and the multimedia project "My Granny, the Regime and I", which won the CNN Journalist Award in 2014.
For many years, Zarbakhch's focus has been on reporting on the geopolitically significant Islamic Republic of Iran. She has worked as an author and reporter for DW, Deutschlandfunk, WDR and other media, and as a speaker and expert at panel discussions and conferences.