Rajeshwari, 13, was happy to be united with her parents after an agonizing gap of three months. While playing outside her two-room shanty in July she was forcibly abducted.
"A man offered me a sweet and I felt dizzy soon after," the only daughter of Jagat and Meena, both laborers on a construction site, told DW. "The next thing I knew was that I was in a train compartment, not knowing where I was going. I tried shouting but I was silenced."
Rajeshwari was rescued by two good Samaritans who saw her crying as she worked at an iron factory in Rajasthan, some 300 kilometers away from Delhi. They contacted the police and she was sent back home, traumatized.
The parents of Mayank, another teenager who was abducted from a slum area of east Delhi, have not been so fortunate but they are optimistic he will return despite his being missing for over two years already.
Pradeep Kumar, a government clerk, regularly visits police stations across the city in the hope of gleaning some information about his son's whereabouts.
"I just hope no harm has befallen him," he told DW. "I pray everyday that he will return but with every passing day, I lose hope."
Routine abductions
Both Rajeshwari and Mayank are among thousands of adolescents in the capital to be routinely abducted by well-organized gangs, which force them to work or sell them to the sex industry.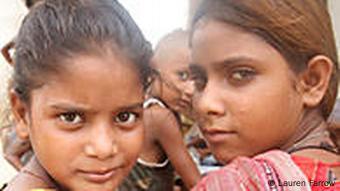 Some of the kidnapped children are forced into the sex industry
"The gangs target urban slum children because they can easily track their movements, lure them with goodies and then abduct them," Rakesh Senger Bachpan Bachao Andolan, a child rights and anti-human trafficking NGO, told DW. "Most of them are moved out to other states in a clandestine manner."
The NGO released a groundbreaking report last year which showed that almost 120,000 children had gone missing between January 2008 and 2010 across the country - 13,570 children were reported missing in Delhi alone.
Police helplessness
Despite identifying hotspots - mostly slums in the city's outskirts - where most of the cases are reported, the police appears helpless.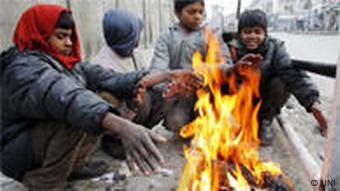 Often children are kidnapped off the streets
"These gangs operate from the big cities in a ruthless fashion," a senior police officer told DW on condition of anonymity. "They use ingenuous methods to lure vulnerable children who get ensnared just too easily. Many are never found. We have to launch a massive awareness campaign to stop this."
According to the New Delhi police, 1,153 children went missing between July 16 and September 15 this year. While 688 were later found, 465 remain untraceable.
The United Nations Children's Fund (UNICEF) recently reported that across the world around 1.2 million children fall victim to trafficking each year.