Moldova's constitutional court on Tuesday temporarily suspended President Igor Dodon's powers following his decision to block ministerial appointments by the country's pro-European government.
Dodon, a supporter of closer ties with Russia, declined to appoint five ministers and two deputy ministers to join the cabinet of Prime Minister Pavel Filip, who favors moving toward the European Union (EU), in late December.
Dodon had said the nominees lacked competence and accused them of involvement in a national banking scandal. The government rejected those claims and appealed to the constitutional court to appoint the seven nominees without presidential approval.
Read more: Moldova PM hits back at president's anti-EU claims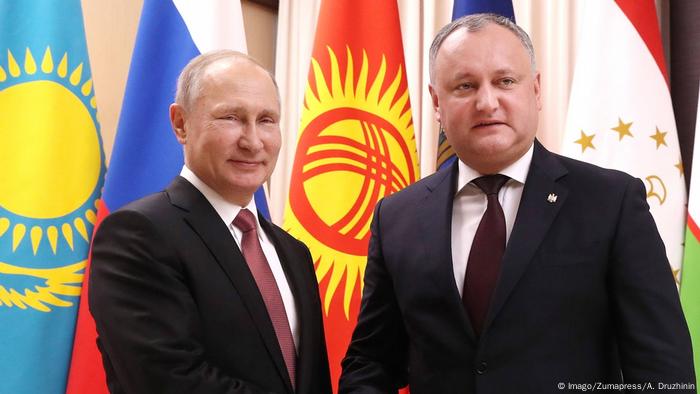 Dodon supports a closer relationship between Moldova and Russia
President strikes back
"The court once again confirmed its image of an obedient political instrument, not a constitutional body. This is a shameful and regrettable fall for a state that claims to be democratic," Dodon said in a Facebook post, adding: "As for my position, I decided not to give in."
Despite the president's remarks, the court's ruling paves the way for Filip or the speaker of the parliament, Andrian Candu, to appoint the seven nominees on January 5.
Dodon has repeatedly clashed with members of the government over Moldova's foreign orientation. He earlier criticized the government for recalling the country's ambassador to Moscow and expelling five Russian diplomats without reason.
Read more: Moldovan Foreign Ministry expels five Russian diplomats
amp/tj (AFP, Reuters)