Hurricane Willa slammed into Mexico's west-central coast late Tuesday. According to the US National Hurricane Center, the storm still had maximum sustained winds of 195 kph (120 mph).
The hurricane came ashore near Isla del Bosque in Sinaloa state about 80 kilometers (50 miles) south of the resort town of Mazatlan. It first swept over the Marias islands, the location of a Mexican federal prison.
Willa began losing power overnight to become a Category 3 storm as it moved inland. Authorities warned it could cause heavy rains in Jalisco, Nayarit and Sinaloa states. Flash flooding and landslides could happen in mountainous areas. A state of alert had ben declared in all three states and schools closed.
How much damage?
Damage assessments were still coming in, but officials said there were reports of power blackouts and damage to flimsy structures with tin roofs.
The interior ministry did not immediately respond to questions on whether it had evacuated the 1,000 inmates from the island or what other emergency measures were in place for the penal colony.
"We do not have any reports of damage there so far," the head of Mexico's emergency services, Luis Felipe Puente, told a press conference.
More than 4,250 people were evacuated from high-risk areas, including tourists who were on vacation at the beach, Felipe Puente said. They are being housed in 58 temporary shelters.
Residents in storm's path
At a shelter in Escuinapa, a town of 30,000 people, residents waited nervously and worried about their homes.
"You feel bad leaving everything behind, but what can you do? We're up against nature," farmer Epigmenio Cardenas told AFP. Many residents had boarded up their windows with plywood.
"They told us it was going to hit hard, and that we had to come here," said cook Maria Virginia Cardenas at the shelter.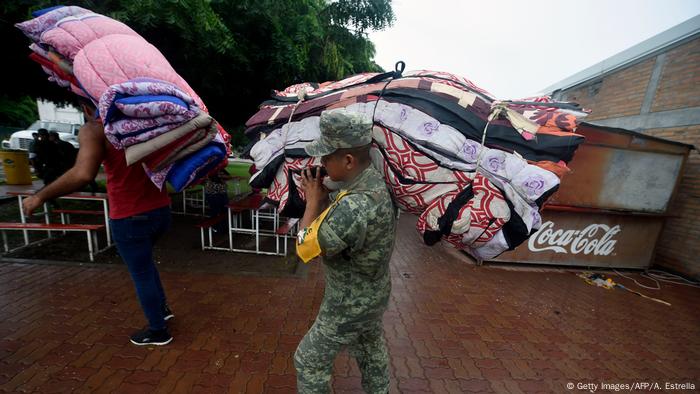 Mexicans prepare for Hurrican Willa's landfall
The Mexican army has deployed troops to roll out a disaster response operation in the area.
In the tranquil beach town of Mazatlan, the hotels that line the coast were largely empty. Residents had stocked up on food and water, but there were no signs of shortages so far.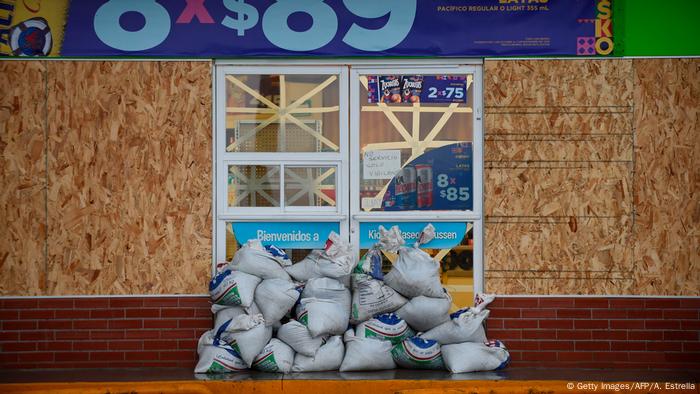 Sandbags and boarded up windows await Hurricane Willa in Mexico
Mexico's Pacific coast has already been hit by deadly storms and rains this hurricane season. In September, at least 15 people were killed when flash floods hit the states of Sinaloa and Michoacan. Last week, 11 more people died in Oaxaca, including seven children.
av/aw (afp, rtr)Each evening at 1830 UTC, DW's editors send out a selection of the day's hard news and quality feature journalism. You can sign up to receive it directly here.