For Germany, China is a crucial market. Chinese companies are eager to by German technology, and millions of newly prosperous Chinese cherish German goods, from luxury cars to home appliances.
Small wonder, then, that the German Chancellor will once again be accompanied by a large business delegation, including top executives of Volkswagen, Siemens, Airbus, Lufthansa and Deutsche Bank.
The Asian economic powerhouse is Germany's third largest export market, after the European Union and the United States. Last year alone, China took in German goods worth 67 billion euros ($91 billion). Goods flow the other way in impressive quantities as well - the value of goods Germany imported from China topped 73 billion euros in 2013.
"Over the last decade or so, German exports to China have grown exponentially," Hans Kundnani, research director at the European Council on Foreign Relations, told news agency AFP on Friday (4.7.2014), adding that the Chinese market had become even more important for Germany in the wake of the 2008 financial crisis and the ensuing eurozone debt crisis.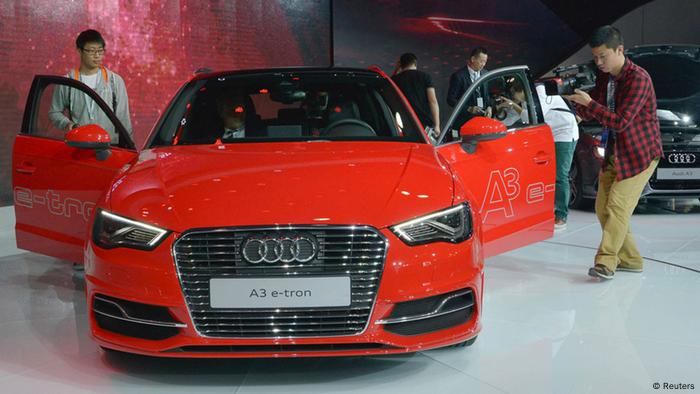 China's growing upper class has developped a lust for cars that made Germany's premium manufacturers the big winners of the automobile boom.
Heady days may be over
However, the boom years of 'exponential growth' in bilateral business may be fading, if you believe the European Union Chamber of Commerce in China. In a recent report on investment in the world's second largest economy, the Chamber said the golden years of doing business in China had passed.
According to Lother Herrmann, the China representative of German engineering firm Siemens, a slowdown in growth and uncertainty about the course of Chinese economic reforms were leading German businesses to adopt a wait-and-see attitude towards China.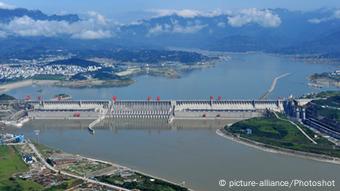 The days of huge infrastructure projects are numbered as China's leaders seek to boost domestic consumption rather than credit-fuelled expansion.
Herrmann's opinion is shared by Jörg Wuttke, President of the European Chamber of Commerce in China. Wuttke told German news agency dpa on Friday that a sobering sense of reality was engulfing German business leaders, heightened by growing pessimism about doing business in China.
In 2013, China's gross domestic product slowed down to 7.6 percent, following many years of double-digit growth rates in the 1990s and early 2000s. China's Prime Minister Li Keqiang warned recently that the country would need at least 7.2 percent growth annually to provide enough jobs for its population.
Reforms to curb bubble risks
Angela Merkel starts her three-day trip in Chengdu on Sunday, the capital of the southwestern Sichuan province. Some 160 German companies have operations in the city. Merkel is scheduled to visit a local joint venture led by Volkswagen, Germany's biggest carmaker. At a meeting of the Sino-German Business Council in Beijing, German business leaders are expected to address sticking points such as fair market access for foreign companies and respect for intellectual property rights.
An estimate published recently by the EU Chamber of Commerce in China said that import restrictions had caused European companies to lose about 20 billion euros' worth of potential business in China in 2013.
China's finance market problems are also expected to be a focus of the weekend's bilateral business talks. The specter of a debt-fuelled financial crisis is looming ever larger in China, driven by a growing real estate bubble and huge debts accumulated by the country's companies. In addition, the rapidly developing Asian country has built up enormous overcapacity in industry during the boom years. Many companies are expected to cut back on production and employment as growth slows.
The threat of a financial crisis worries German and Chinese business leaders alike, said Chamber President Jörg Wuttke.
Reforms to open up the finance market, initiated by China's nominally Communist leaders recently, were serious steps in the right direction, Wuttke told dpa. But after many years of stagnation in the country's efforts at financial reform, the forces opposing change were difficult to "chase away from the honey pots of their former monopolies," he added.
China's leadership has announced it will leave interest-rate setting to market forces in future, in an effort to curb the problem of a growing shadow banking sector providing credit at exorbitant rates. The measure is part of a raft of reforms aiming to make the country's economic development more sustainable by basing it more on domestic consumption instead of over-investment in production capacity and export-driven expansion.
German business leaders will be following developments in the Asian behemoth's economy and finances closely.