Spain's historic walled city of Avila has been recognized by the European Commission for making significant improvements in access and employment opportunities for people with disabilities. Avila beat three other finalists for the first-ever Access City Award: Barcelona, Cologne and Turku.
The Commission praised Avila for the long-term plan it has been implementing since 2002 to make the city more disabled-friendly. It involves improving accessibility to public buildings and creating incentives for private initiatives, while also developing accessible tourist facilities and job opportunities for the disabled. Persons with disabilities are included in the planning process.
Catering to different types of disabilities
According to Noelia Cuenca Galan, Avila's access manager, accessibility improvements in the city span different categories, taking into consideration various forms of disability, including immobility, blindness and metal illness.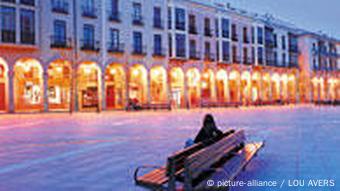 The European Commission hopes Avila can be an example to other cities
The city attempts to "abolish physical and architectural barriers in public buildings, despite and because of its cultural heritage and its wealth of historic sites," Cuenca Galan told Deutsche Welle.
"We wouldn't be a city that represents cultural heritage if this heritage wasn't accessible to all people," she added.
With its medieval architecture and many narrow and cobblestone streets, accessibility-related adjustments are relatively difficult in Avila. Cuenca Galan emphasized the need for creative thinking in finding solutions to this challenge, as historic sites should not be damaged in the alteration process.

One of the improvements include special lifts and ramps which have been installed at Avila's famous medieval city walls, so that wheelchair-bound visitors can get to the top. According to Cuenca Galan, being able to access the wall for the first time is a "very emotional moment" for these people, many of whom "have never been on top of the wall before, although they have lived here their whole life."
In its improvement decisions, the city works together with local organizations representing the interests of disabled people, such as ONCE, Spain's national organization for the blind.
"Without this cooperation we wouldn't have achieved so much," said Cuenca Galan. "If we don't listen to what these disabled people have to say, we can't contribute to improving their situation."
She admits that Avila is by no means a "perfect" city yet, but says that it is determined to continue its accessibility development project.
Part of a greater plan
The Access City Award is one of the initiatives that falls under the European Commission's new 10-year strategy for a barrier-free Europe.
Launched by the Commission in July 2010, the competition was open to the approximately 1,000 European Union cities of over 50,000 people. The jury panel reviewed 66 eligible applications from 19 of the 27 EU member states.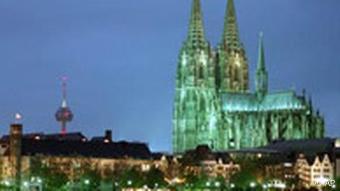 Protected old buildings, like the Cologne Cathedral, mean creative solutions are needed
"People with disabilities have the same rights as everyone else, but accessibility is a precondition for them to enjoy those rights," said Viviane Reding, European Commissioner for Justice, Fundamental Rights and Citizenship. She added that the Access City Award was meant to "inspire and motivate cities that still have more progress to make."
Kay Macquarrie is a paraplegic who has lived in various cities around Germany, including Kiel, Bonn and Cologne - one of the runners-up for the award. He applauds the efforts to improve the lives of the disabled in Europe.
Macquarrie finds the overall conditions for wheelchair-bound people like himself could be better in many ways, especially when it comes to public transport and the location of toilets in restaurants and bars. But he also acknowledges that progress has already been made in recent times.
"In the 80s and 90s, it felt like architects and urban planners had never even heard of the concept of accessibility," Macquarrie told Deutsche Welle. "But now the topic is attracting a lot more attention."
While Europe's myriad historical sites present a major challenge to accessibility, Avila is proof that they are surmountable.
Author: Eva Wutke, Johanna Wollin
Editor: Kate Bowen