The stereotype of the shopaholic may be a woman clutching two fistfuls of department store bags and struggling to maintain her balance against all the extra weight. But many men, too, suffer from an irrational need to buy. Case in point: Wolfsburg's former commercial manager Dieter Hoeness.
Armed with a ton of Volkswagen money, Hoeness went on a rampage, splashing out 55 million euros ($75 million) on new baubles and trinkets - most prominently midfielder Diego, the former Bremen star who had bombed at Juventus.
The results were predictable. Midfield general Zevejdan Misimovic was deemed superfluous and flogged off. Fellow Bosnian Edin Dzeko - the Bundesliga's best striker over the past two seasons - decided he didn't like the way things were going and forced a transfer in the winter break.
Whatever was left of team chemistry from the Wolves' 2009 league title was irrevocably destroyed, and the former champions slipped further and further down the table. On March 18, club executives decided that madness had to stop and sent Hoeness packing.
And what did Diego do in return for the 15 million euro transfer fee and 6 million in annual salary Wolfsburg dished out to secure his services? On the final day of the season, ahead of a do-or-die match, he walked out on the team without a word. The Brazilian was apparently annoyed after learning he wasn't in the starting line-up.
Wolfsburg have to decide what to do with Hoeness' folly: either fire the malcontent and write off the lost millions, or try to find someone - perhaps Bremen - to take him off their hands to recoup at least a fraction of their misguided investment.
Awful Austrian
Werder Bremen sports director Klaus Allofs would want to think twice about taking on another head case of that magnitude.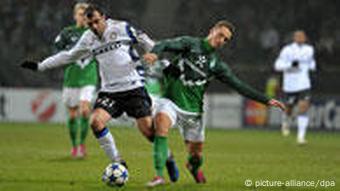 Arnautovic looked disinterested on the pitch
Last summer, faced with the need to replace Mesut Özil and having finally flogged off his last big bust (the work-shy Brazilian midfielder Carlos Alberto), Allofs decided to roll the dice. He spent 6.5 million euros on Marko Arnautovic - a short-fused, spiky-haired Serbian-Austrian with a colorful vocabulary.
The 21-year-old forward was coming from Inter Milan, where he had played no role at all in the Italians' historic triple and where he was described by then-coach Jose Mourinho as having "the attitude of a small child."
Would Marko get with the program at player-friendly Bremen? Hell, no. As Werder's season began to unravel, the forward dismissed the club as a "lemonade stand" and allegedly told Allofs and coach Thomas Schaaf to return to whence they came, i.e. their mothers' reproductive organs.
Only Allofs and Schaaf's lack of fluent Serbian stood between Arnautovic and immediate dismissal - although he did earn himself a couple of later suspensions for, among other things, going out on a pub crawl as Bremen were fighting relegation.
Straying from the course
Speaking of a good-old fashioned bender, Frankfurt chairman Heribert Bruchhagen can probably use one after his team achieved something nearly impossible: getting relegated after coming in seventh in the first half of the season.
The former high school teacher had been known as one of the Budnesliga's most level-headed bosses. But he threw the calm, cool and collected approach out the window in mid-March, replacing coach Michael Skibbe with Christoph Daum.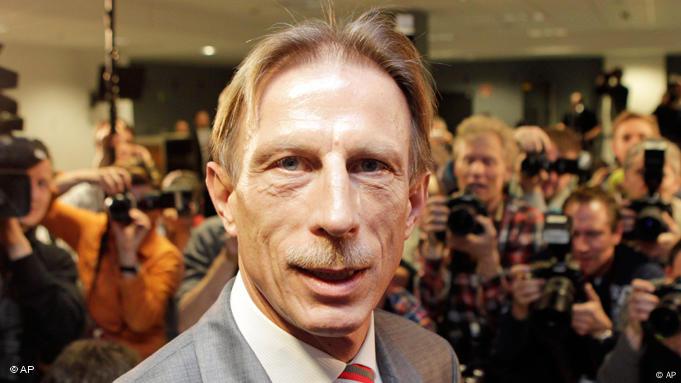 Frankfurt brought in Daum, who led them straight to division two
It was a strange decision, considering that Frankfurt had just gotten their first win of 2011 and were still in fourteenth in the table. And things got stranger still when the hyperactive Daum began making cryptic pronouncements like "Your head can be your third leg" or "visions create facts."
But facts remained facts, and delusions delusions. Frankfurt looked horribly, and perhaps understandably, confused as they failed to win any of their final seven matches under the wild-eyed guru. Eintracht and Daum parted ways after just 55 days.
The good news for Frankfurt is that Bruchhagen has the club in good financial shape, and they should be able to contend for promotion next season. The first step will be to find a new coach, and there they might want to learn from a negative example in recent Bundesliga history.
Personal grooming is overrated
Not everything you read in Germany's Bild newspaper is true, but there is good reason - namely the source - to believe in a story that ran over the weekend. It featured an incredibly bad decision that was made way back in 2008 but that had a decisive impact on this season.
In the summer of 2008, Hamburg were searching for a coach and were considering hiring a young man who'd had success with Mainz, then in division two. But they weren't sure, so they sent a scout down south to check their candidate out.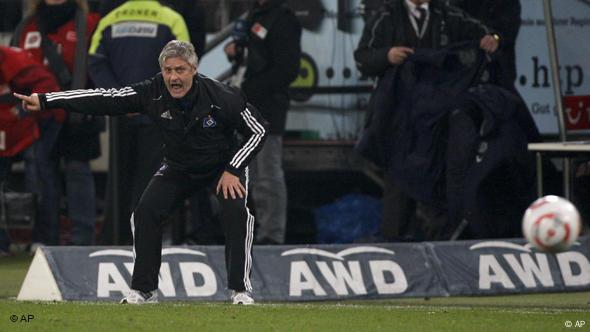 Hamburg kept firing coaches after letting a real gem get away
The scout wasn't impressed. In his report, he described the candidate as unpunctual, unshaven and slovenly dressed, with - horror of horrors - holes in his jeans. Not the sort of person who'd likely fit in worldly, sartorially-conscious Hamburg.
The candidate, for his part, subsequently told the Northern Germans they could take their job and shove it. In the intervening three years, Hamburg have run through five coaches, collected zero titles and are now facing an austerity program.
The coach in question, the subject and source of the Bild story, was Dortmund's Jürgen Klopp.
And as managerial faux pas go, that one was the equivalent of wearing nothing more than a string tanga to the senior prom.
Author: Jefferson Chase
Editor: Matt Hermann