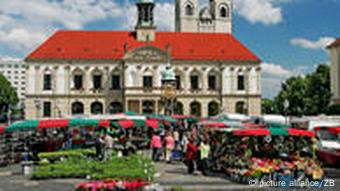 Magdeburg Market
In the Middle Ages, Magdeburg was at the intersection of the busiest trade routes in Europe.
The foundation stone for Magdeburg Cathedral, a symbol of the city, was laid in 1209. The Gothic cathedral is celebrating its 800th anniversary this year. Remnants of Magdeburg's venerable history can be examined in the Cultural History Museum. The pièce de resistance of the collection is the original Magdeburg Rider, which dates back to the 14th century.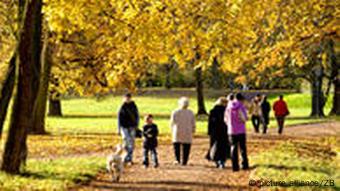 Rotehornpark in Magdeburg
Further testimony to Magdeburg's role as a center of European history is the Romanesque Road. A thousand kilometers long and a thousand years old, it links cathedrals and churches, palaces, castles and monasteries and is divided into a northern and a southern route which intersect here in Magdeburg.
Magdeburg is also proud of its many parks. One of them is the Rotehorn on the Elbe island. Known as the city's green lung, it's one of the most popular destinations in Magdeburg.
From Visit Germany
Editor: Kate Bowen