BMW, a German carmaker, announced on Monday from its Munich headquarters that it had struck a deal with Chinese battery cell manufacturer CATL (Contemporary Amperex Technology Ltd.) to buy battery cells over the next few years, for €4 billion ($4.7 billion) in total. The deal was made in connection with a CATL decision to build a high-volume battery cell factory at Erfurt, a city in the German state of Thuringia.
"We are very pleased that CATL has decided to build a factory for battery cells in Erfurt," BMW said in a statement. Thuringia's economy minister, Wolfgang Tiefensee, said the planned factory would be "one of the most important of the past decade," and could create up to 1,000 jobs. The German metalworkers' union also welcomed the announcement.
The deal was presented just four and a half months after Bosch, a German firm that includes a "mobility solutions" division, announced that it would cancel plans to build a battery cell factory, and would discontinue its massive, years-long battery cell technology research and development (R&D) program.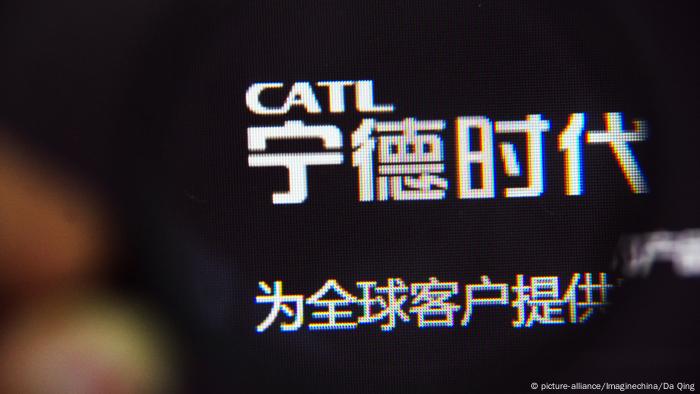 German Chancellor Angela Merkel and Chinese Premier Li Keqiang announced in Berlin that Chinese technology firm CATL will soon build a battery cell production factory in Erfurt, Thuringia
Research continues - on the next generation of cells
In contrast to Bosch, BMW has continued with its own battery cell R&D efforts. The company has said that it may eventually get into battery cell production, but only once a future generation of improved battery technologies is ready for implementation.
BMW will, however, forge ahead with plans to build complete battery packs for its automobiles using CATL lithium ion cells as their key components. In order to power a car, cells must be complemented with regulators, casings, connectors, and other components.
The cells that will be produced in CATL's planned Erfurt factory are destined to power BMW's new iNext model, a fully electric, self-driving vehicle the company has said should hit the market by 2021.
Daimler, the company that produces Mercedes Benz cars, has also hinted that it will become a client of CATL as it too gears up production of electric vehicles (EV). Like its Bavarian rival, Stuttgart-based Daimler will refrain, for now, from producing its own battery cells.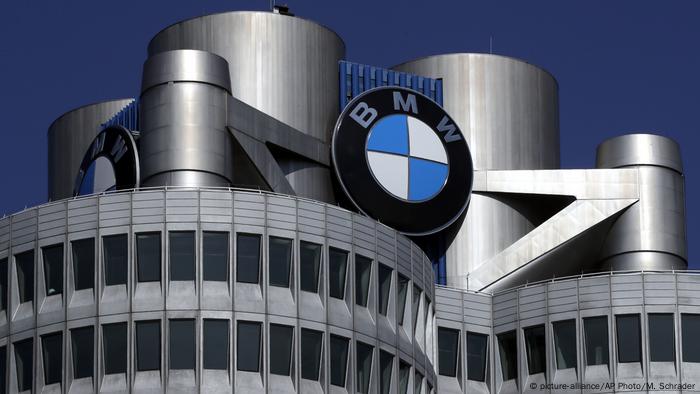 BMW's headquarters building was completed in 1972. It was built to resemble a four-cylinder engine. Today, BMW is among the more enthusiastic of the German carmakers in regards to the industry's inevitable shift to electric motors
The carmakers prefer the cells for their battery packs to be produced close to their car assembly plants, for two reasons. First, a complete EV battery pack weighs upwards of half a tonne, and transporting it from the other side of the world is expensive and time-consuming. Second, a nearby factory makes the carmaker immune to sudden geoeconomic reversals, like trade wars or embargoes, which could suddenly shut down the carmaker's cell supply - and with it, its EV carmaking capacity.
Strategic rationale: Avoid low-margin commodity products
Lithium ion battery cells are used in everything from smartphones to electric vehicle battery packs. Many millions of battery cells are being produced each year, and with EV production set to ramp up dramatically over the next decade, demand for battery cells will skyrocket. That would suggest a business opportunity for companies with the know-how to design and make them.
So why have German companies like BMW and Bosch opted out from opportunities to build battery cell production factories, after spending years and many millions of euros on battery cell research and development?
The basic reason: They don't believe battery cell production will be profitable — or at least, not profitable enough. Any item produced by several competing companies in millions of units becomes a commodity with low profit margins. German cars are likewise produced in millions of units, but they benefit from car buyers' perception that German-made cars are of especially high quality, so driving them confers some degree of prestige. These perceptions enable German carmarkers to harvest premium brand-value profits.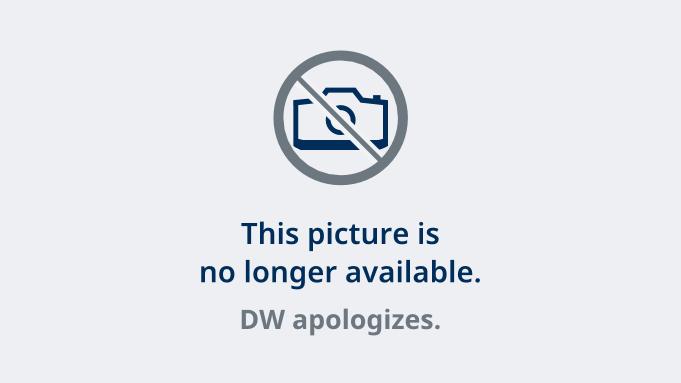 German technology giant Bosch makes electric and hybrid engine components for carmakers -—but it won't be producing battery cells
EV battery cells aren't consumer-facing; they're buried deep in a vehicle's innards. There's no brand-value premium to be obtained, so although BMW cars need good batteries, they don't need to be powered by BMW-made and BMW-branded battery cells.
That's the essential reason why BMW and other German carmakers have decided to leave EV battery production to Chinese, Japanese and Korean suppliers. Rather than become EV battery cell producers, German carmakers have chosen to become customers for Asian makers, including Samsung, LG, and soon also CATL.
Strategic vulnerability?
There are plenty of critics of this supply-chain strategy — for example Ferdinand Dudenhöffer, a well-known auto industry analyst, who has said that German carmakers should not allow themselves to become dependent on Asian battery cell suppliers, given that the cells determine the quality, durability and range of EVs.
Jörg Neuhausen, an EV battery industry analyst with PWC, said that the lithium ion battery cell industry is at present dominated by an oligopoly of ten major suppliers, most of them Asian. "Currently there's enough competition, and all the carmakers take care to buy their battery cells from several producers, to prevent a supplier monopoly from arising," Neuhausen said, adding that for now, there is not yet a need for German carmakers to produce their own cells.

But that could change, as the electric car industry ramps up and fuel-burning cars become an obsolete technology. If at some point German and Chinese EV carmakers find themselves competing for access to battery cells in a supply-constrained market, and the cells are produced mostly in Asia, who will gain preferential access?

For now, however, cell supplies are not constrained - on the contrary, according to a study by Berylls, an automotive industry consultancy, at present there is an overcapacity on cell production, and that is likely to remain the situation through 2025 at least. An awareness of this projected overcapacity was a key contributing factor that led Bosch, the German car parts supplier, to decide to drop its own plans for producing battery cells in late February of this year.