Alexander Zakharchenko, leader of the self-proclaimed Donetsk People's Republic (DNR) has announced plans for a new, federal state to replace the current Ukraine.
The pro-Russian rebels plan to hold a referendum calling for the creation of a new state to be known as Malorossiya, which translates as "Little Russia."
In a statement published on the rebel-aligned Donetsk News Agency, the DNR leader Zakharchenko said that the new state would aspire to include not only the areas under insurgent control but also the rest of Ukraine.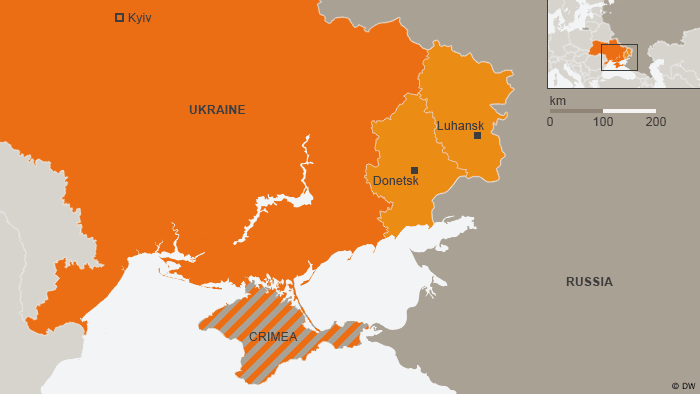 Map showing Ukraine's capital Kiev in the west and Donetsk, Luhansk in the east
Ukraine's envoy for negotiations with the rebels, Yevgen Marchuk, told local media that Tuesday's announcement "could block the negotiations entirely."
The German government told DW that "a solution to the conflict could only be achieved through negotiation" and that "Russia, the Russian-backed separatists and Ukraine have all committed" to the Minsk agreement.
Responding to an email inquiry, a spokesperson for the federal government told DW: "Zakharchenko has no legitimacy to speak on behalf of Ukraine. We expect Russia to also immediately condemn this step, and that it neither respects nor even acknowledges it."
Three years since flight MH17 brought down
The rebels' statement came three years and a day after Malaysian Airlines flight MH17 was brought down over eastern Ukraine with the loss of all 298 people on board on July 17, 2014. Dutch investigators say a Russian Buk-M1 anti-aircraft missile was fired at the Boeing 777 causing it to crash.
On Monday, a living memorial of trees, one for each victim, near Amsterdam's Schiphol Airport was opened. Relatives planted the saplings in the spring and it gives them a place to mourn.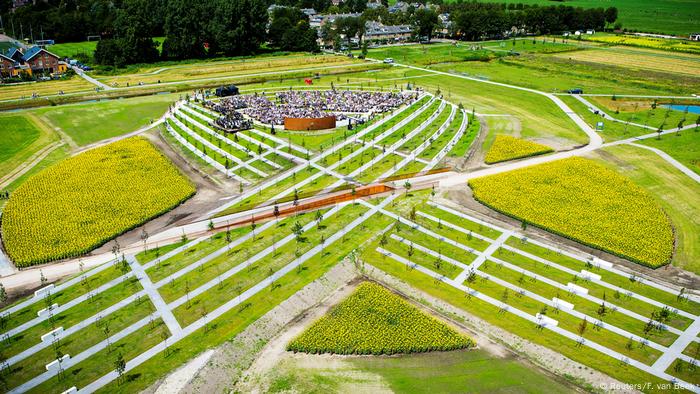 The National Monument for the victims of flight MH17 which took off from Amsterdam for Kuala Lumpur in July 2014
'Little Russia' or 'Malorossiya'
Representatives from the self-declared "People's Republics" of Donetsk and Luhansk in eastern Ukraine had agreed to "declare the establishment of a new state, which is the successor of Ukraine," said Zakharchenko.
He accused the government of Ukraine of being "a failed state" and having "demonstrated its current and future incapability of providing peace and prosperity to its residents."
Under the proposal, Malorossiya would cover the entire area of Ukraine, while the capital would be moved from Kiev to the insurgent bastion of Donetsk. Kiev would be reduced to a "historical and cultural center."
The Donetsk rebels have repeatedly expressed their intentions to join Russia. The Kremlin, however, has stopped short of annexing the area - as it did in Crimea - and denies propping up rebel groups with military support, despite overwhelming evidence suggesting otherwise.
A dent in the Minsk accord
The notion of a "Little Russia," casts any hope of a ceasefire deal into doubt. Ukraine's pro-western president, Petro Poroshenko, responded by vowing to restore Ukrainian sovereignty to the insurgent-held areas of Donbas and Crimea.
Poroshenko described Zakharchenko as part of "a puppet show", with Russia pulling his strings in order to relay a message.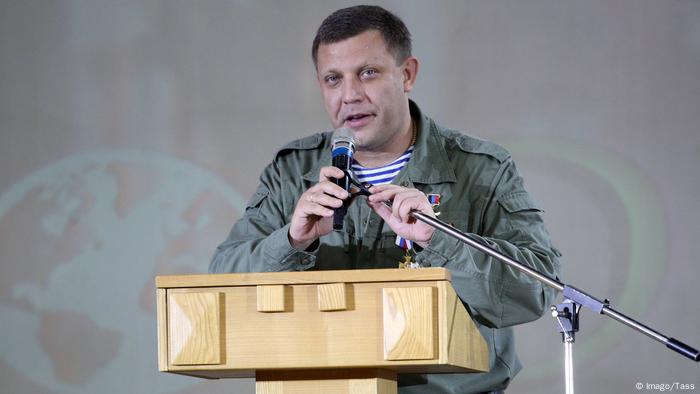 Rebel leader Alexander Zakharchenko Sachartschenko
Since Ukraine ousted its pro-Russian president, Viktor Yanukovych, in 2014 amid mass protests calling for closer ties with the West, pro-western security forces have been locked in a battle with pro-Moscow rebels who took control of parts of the east. Fighting to date has cost some 10,000 lives.
Read more: Rex Tillerson has sharp words for Moscow during Ukraine visit
The 2015 Minsk accord, a ceasefire deal brokered by Ukraine, Russia, Germany and France, has hit a wall with clashes continuing along the frontlines. All sides have called for a restart in talks but progress continues to stall.
jm/rt (Reuters, AP)