Militias with fighters from Misrata looped around to the seafront to capture Sirte's port, which lies around five kilometers (three miles) east of the city center.
A Libyan general fighting with the brigades confirmed that British and US troops were giving support to the fighters. "The British and US experts are helping us with logistics and intelligence to deal with Daesh suicide bombers with tactical and strategic planning," Mohammed al-Ghasri said, using an Arabic name for the "Islamic State" (IS).
The IS' top leaders had fled and a majority of the group were cornered inside the city center, al-Ghasri added.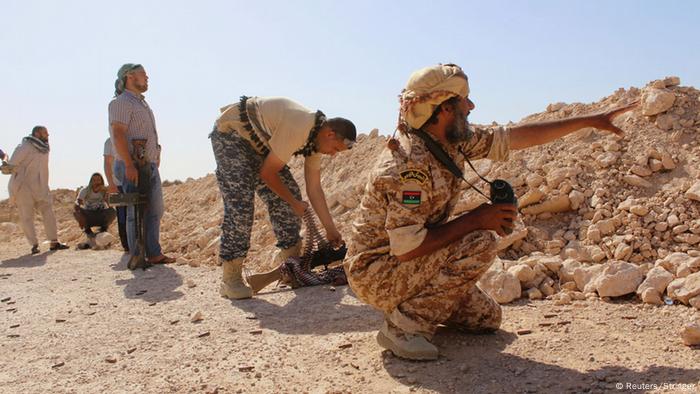 Another media official for Libya's pro-government forces, Ahmed Hadiya, said at least six bodies were found inside the al-Saadi barracks after the offensive. These bodies were of "militants who wanted to flee," Hadiya said, adding that some terrorists were holed up for a final battle in a convention center serving as IS headquarters.
"Islamic State" militants occupied Sirte last year, but have struggled to retain the territory. The official offensive to recapture the Mediterranean port city began a month ago and is led by militias from Misrata, west of Sirte.
The fighters are part of an operation supported by Libya's UN-backed Government of National Accord (GNA), which arrived in Tripoli in March and has been trying to establish its authority since then.
mg/rc (Reuters, AP)