The German Academy for Language and Literature has named Sibylle Lewitscharoff the recipient of the 2013 Georg Büchner Prize.
"Sibylle Lewitscharoff re-explores the boundaries of what we consider our daily reality with an inexhaustible energy of observation, narrative fantasy and linguistic inventiveness," the literary academy said in a statement.
Lewitscharoff has received numerous accolades, including the Ingeborg Bachmann Prize in 1998 for her breakout novel, "Pong." A meditation on the absurdity of human existence, "Pong" tells the story of a crazed man intent on saving the world. Lewitscharoff described the book as her "most autobiographical" work, though elements of her own life flow through many of her other books.
'Dialogue with the dead'
In her 2006 novel, "Consummatus," the author portrays a man in his mid-50s who travels into the realm of the dead and then returns. After that, beings from the world between life and death torment him. The goal of her work, Lewitscharoff once said, is "dialogue with the dead."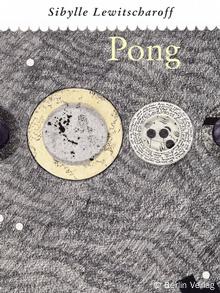 Sibylle Lewitscharoff made her literary breakthrough with "Pong" in 2009
Death has been a part of her personal life as well: Her father committed suicide when she was nine and her 2009 novel "Apostoloff" is a black-humored literary reckoning with him. The work secured her the Leipzig Book Fair Prize and the Marie Luise Kaschnitz Prize.
At the time of the book's release, the German national daily newspaper Die Welt described Lewitscharoff as "the most dazzling stylist of contemporary German literature."
By broaching death and the past in her work, she takes on a religious element, without her books becoming religious texts, literature expert Ulrike Vedder from Berlin's Humboldt University told DW.
"It's the constellation of profound knowledge and a writing style that is funny and headstrong and that not only plays with language but actually enriches the language," added Vedder.
Between poetry and sobriety
Sibylle Lewitscharoff was born in 1954 in the south-western German city of Stuttgart to a Bulgarian father and German mother. Accounts of Lewitscharoff's difficult childhood experiences, particularly her father's suicide, permeate her work.
After completing a degree in religious studies, she lived in Buenos Aires and Paris before settling in Berlin.
Lewitscharoff started out her career as a bookkeeper for an advertising agency in the German capital before she began writing radio dramas and features. Her debut novel, "36 Gerechte," was published in 1994.
She currently holds the Brüder-Grimm professorship at the University of Kassel and is a scholar at the Villa Massimo in Rome where she is writing a crime novel. Lewitscharoff is constantly reinventing her style, says Vedder, which follows in the "magical realism" tradition of Nobel Prize-winner Gabriel Garcia Marquez.
The German Academy for Language and Literature is scheduled to honor Lewitscharoff with an award ceremony in October, which includes prize money of 50,000 euros ($65,000).
"I feel like a small, brave author in the literary canon. There are more courageous authors than I," Lewitzscharoff said on Tuesday in reaction to the award.
With the Georg Büchner Prize, she now joins the ranks of the German-speaking world's most influential writers, including Günter Grass, Heinrich Böll, Friedrich Dürrenmatt and Elfriede Jelinek. Felicitas Hoppe received the prize last year.
The literary accolade is named after one of Germany's most important literary figures from the early 19th century, revolutionary and dramatist Georg Büchner (1813-1837), who is best known for his work "Woyzeck." The annual prize was first bestowed upon German-speaking artists in 1923 and then later became exclusively a literary prize in 1951.