A charter plane run by TUI Poland with a capacity of 180 passengers will from this [2016] summer begin weekly direct flights to Mombasa's Moi International Airport. However, Tui Germany and Tui UK remain skeptical about the resumption of operations in Kenya citing security concerns.
The Kenyan coastal region has for years remained a favorite tourist destination due to warm weather, stunning beaches, diverse marine life and beautiful hotels but the number of tourists have reduced over the years after a spate of terror attacks blamed on Somali's al-shabab militants. Some hotels have had to shut down leading to the loss of 30,000 jobs.
Some of the hotels closed are in Kilifi constituency whose member of parliament is Gideon Mung'aro. Speaking to DW, Mung'aro said the country is still grappling with low numbers of international tourists. "As you are aware it takes one day to kill tourism but 10 years to build it, so it's a process, I'm sure tourists will come back to Kenya but it will take time," he observed.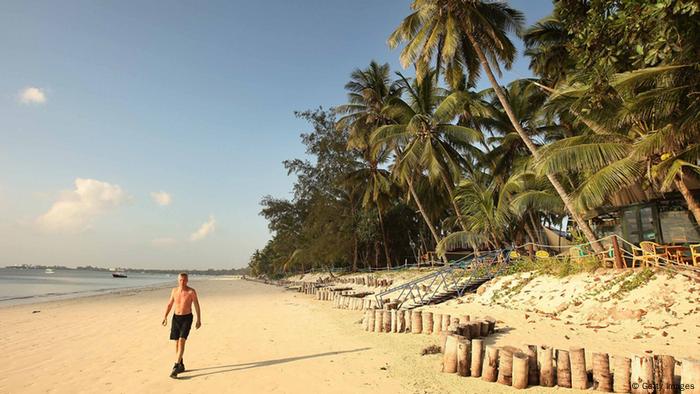 Insecurity has led to low tourist arrivals in Mombasa
Nevertheless, there seems to be light at the end of the tunnel .The Kenyan government has issued several incentive programs to lure tourists back into its soil. Charter planes carrying tourists to the coastal region will no longer have to pay landing fee. In addition to that, every passenger landing in Mombasa or Malindi will receive a subsidy of up to $30dollars (26 euros).
More breakthrough in tourism
Kenya's tourism minister Najib Balala, who has been spearheading the recovery campaign told DW, his ministry is now looking ahead with optimism. "We must have a strategy, the immediate short term strategy, the medium strategy and the next 15 years strategy. That is what we want to do," Balala said. "If we are going to take tourism seriously we need to look in the next 15 -20 years, what kind of tourism we want." He added.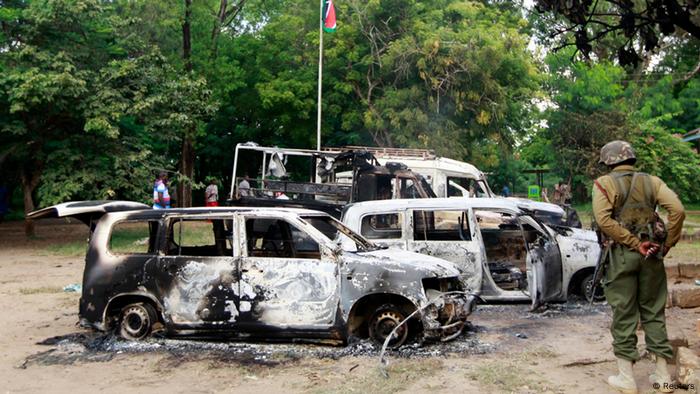 A previous attack by al-shabaab in Kenya's coastal Region. The Kenyan government is now seeking to reassure tourists of improved security.
The Kenyan government also said it had stepped up security in key areas of the country especially hotels at the coastal region. "Each hotel is attended by armed security officers camouflaged, unlike before where they could just sit at the gate." said Kilifi lawmaker Gideon Mung'aro. "The security has been intensified, only the hotel owners are aware of police presence and at which point. Each hotel is provided with security." Mung'aro added.
Kenyatta's bid to promote Kenya in Berlin
During his recent visit in Germany, Kenyan President Uhuru Kenyatta met with Tui Group company directors in Berlin. Tui Group Head of International Markets Bernd Hoffman told DW in a phone interview the discussions only focused on the future cooperation between both sides. He further stated that Tui Germany and Tui UK will not resume their charter flights to Kenya any time soon due to security concerns.
The Kenyan government says it targets to receive 3 million tourists by 2018. According to the latest report by ForwardKeys, a privately owned company based in Spain that collects business intelligence data for the travel industry worldwide, international flight bookings to Kenya have gone up by 27 percent for the 2016 summer season compared to the same time last year. The company analyses 14 million reservation transactions each day.