Journalist and author Ralph Giordano was one of those who saw the film "Jud Suess" at the cinema in 1940.
"I remember coming out of the movie theater and feeling devastated," Giordano said.

Directed by Veit Harlan, a favorite of Hitler's right-hand man, Joseph Goebbels, "Jud Suess" was perhaps the most notorious film of the Nazi era. It had all the necessary elements of Nazi propaganda: a melodramatic love story and anti-Semitic images, accompanied by an ominous mixture of violence and fascination.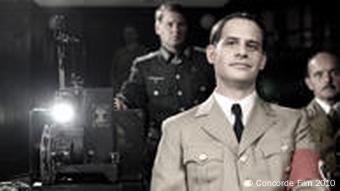 Moritz Bleibtreu plays Joseph Goebbells in the contemporary historical drama
The film premiered on September 5, 1940, during the International Film Festival in Venice. The main character is a Jewish man named Joseph Suesskind Oppenheimer, who used his wealth to ingratiate himself with the upper classes in the late 18th century.

Under Harlan's direction, the character of Suess Oppenheimer was reduced to the stereotype of Jewish criminals - unscrupulous, power-hungry and a shameless seducer of Aryan woman. In one scene, Harlan shows the torture of a brave German writer and the rape of his beautiful wife by Suess Oppenheimer as a parallel montage.

The film ends with Oppenheimer being hanged for racial defilement.
For the making of "Jud Suess," Harlan received nearly unlimited financing from Minister of Propaganda Joseph Goebbels. He was permitted to hand-pick Jewish extras from Czech and Polish ghettos.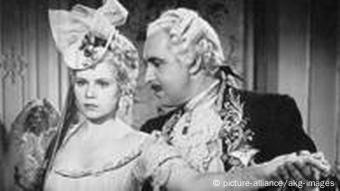 The original propaganda film is banned in Germany
Not a documentary
Now a new film is attempting to tell the story behind the making of "Jud Suess". Director Oskar Roehler's historical costume drama "Jud Suess: the Rise and Fall" re-imagines the situation surrounding the creation of the film that Nazi leaders hoped would fan the flames of anti-Jewish sentiments.
It's a controversial endeavour. "Jud Suess" is banned from distribution in Germany, its screening is restricted to academic researchers and instructional presentations.
Roehler's contemporary retelling of the film's creation debuted at the Berlin Film Festival in February to mixed reactions, including some booing.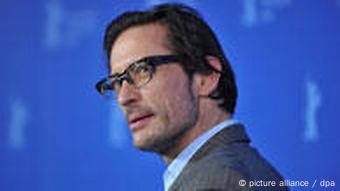 Oskar Roehler has been criticized for taking too many creative liberties
It remains to be seen how German cinema-goers will react to Roehler's version of the story. His decision to change major biographical details of the characters has prompted criticism, but Roehler has said that he didn't intend to make a documentary.
"Our aim was to enter the innermost sanctum of Nazi high society, and to portray how seducible artists were in the Third Reich," the director said.
The film opens Thursday across Germany.
Author: Michael Marek/Sarah Harman
Editor: Susan Houlton