Jordan said on Sunday that it informed Israel's government that Amman would not renew an Israeli lease of two tracts of territory along the countries' border. Israel, however, said it intends to extend the deal.
"We are exercising our full sovereignty on our lands," Jordanian King Abdullah said.
As part of a 1994 peace treaty, Israel retained private land ownership and special travel rights in Baqura in the northwestern part of the kingdom and Ghamr in the south for 25 years, with a one-year notice period needed to keep the lease from automatically extending.
Abdullah was quoted by official news agency Petra as saying: "We have informed Israel [that we are putting] an end to the application of the peace treaty annexes regarding Baqura and Ghamr."
Baqura is a border area of 6 square kilometers (2.4 square miles) in Jordan's northern Irbid province, which is known as the Island of Peace, while Ghamr covers 4 square kilometers in the southern Aqaba province.
Prime Minister Benjamin Netanyahu said on Sunday that Israel would start negotiations aimed at extending the lease.
"We will enter into negotiations with the possibility of extending the existing arrangement. But there is no doubt, from a comprehensive perspective, that the entire agreement is an important asset, important and dear, to both countries," Netanyahu said.
Read more: Jordan launches aid drive for Syrian refugees trapped at its border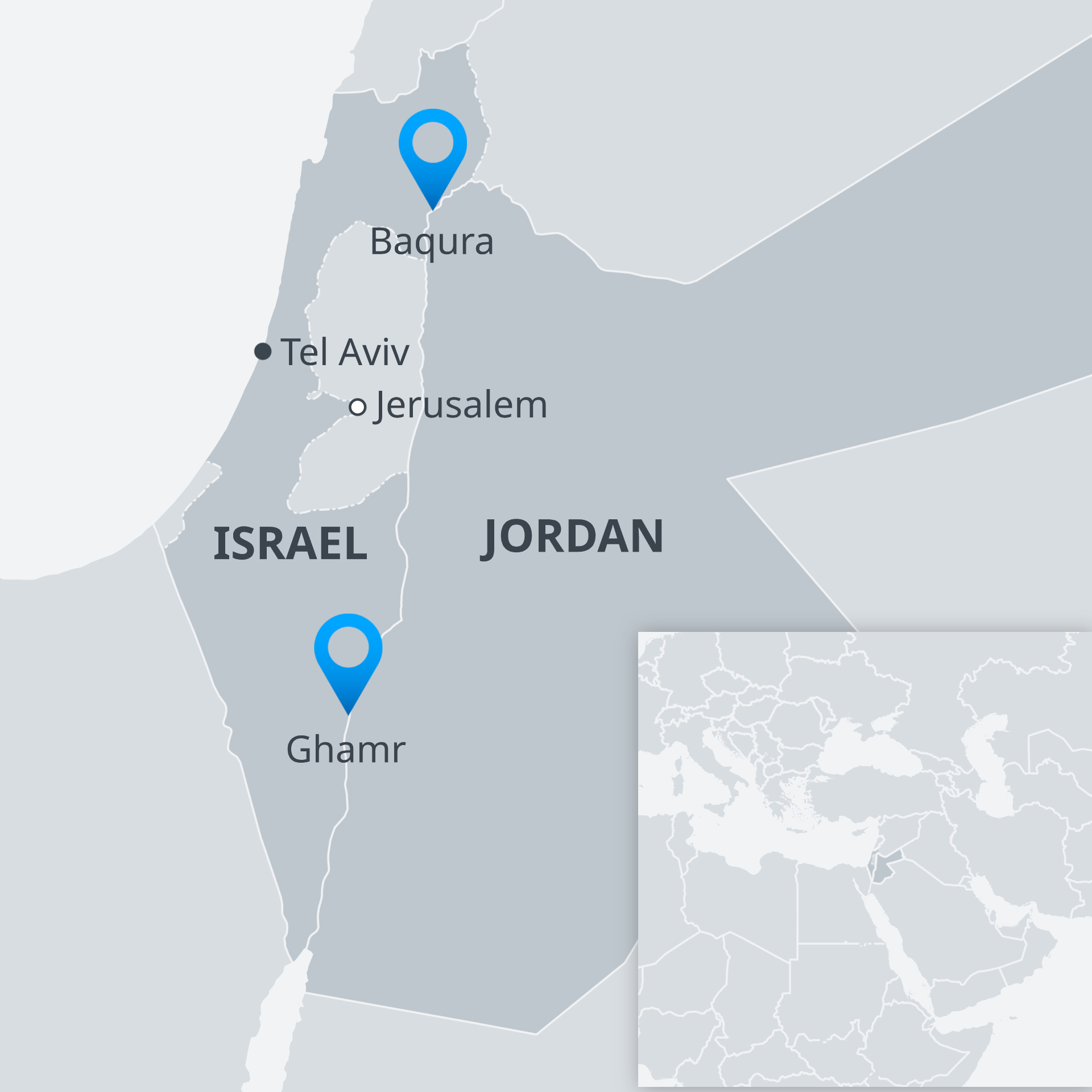 The monarch has been under increasing public pressure to end the leasing arrangements, which expire next year.
Read more: Gulf states pledge $2.5 billion economic package to crisis-hit Jordan
According to the Jordan Times, the issue is further complicated by Israeli citizens having "ownership rights" that date back to a 1926 concession given to a Russian-Jewish engineer to build a power station on part of the territory.
The newspaper cited former Jordanian Prime Minister, Abdul Salam Majali, who said that Jordan may be prepared to buy back the land.
mm/sms (AFP, Reuters)
Each evening at 1830 UTC, DW's editors send out a selection of the day's hard news and quality feature journalism. You can sign up to receive it directly here.