Joseph Harmatz, who in 1946 led a daring attempt by Jews to take revenge on their former Nazi tormentors by poisoning their food with arsenic, has died at 91, his son Ronel confirmed on Monday.
Harmatz was one of the few remaining Jewish "Avengers" who carried out the mass poisoning in an American prisoner-of-war camp, causing more than 2,200 former SS men to become ill, though none of them is known to have died.
The Lithuanian-born Harmatz, who lost most of his family in the Holocaust, was a member of a group of some 50 mostly young men and women who were determined to pay back at least some of the suffering imposed on the Jews during the Nazi era.
Plan to kill
Undercover members of the group, called Nakam - Hebrew for "vengeance" - who were employed at a bakery supplying an American POW camp at Langwasser near the southern German city of Nuremberg coated some 3,000 loaves of bread with arsenic. Their aim was to kill 12,000 former SS personnel housed in the camp. Harmatz supervised the operation from outside the bakery.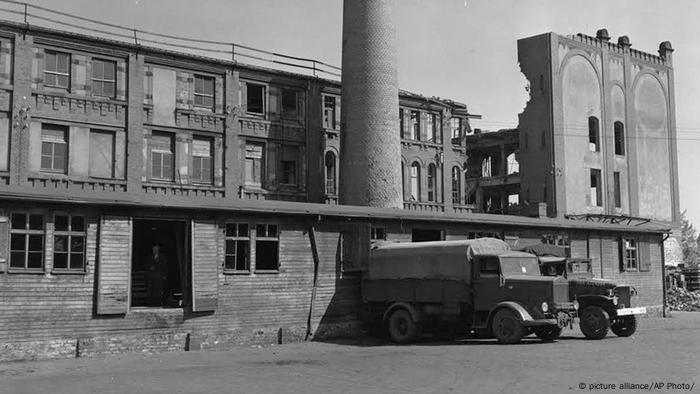 The bakery served the Stalag 13 prisoner-of-war camp
The plan to kill failed, even though, according to a recently declassified US military report obtained by the Associated Press, the amount of arsenic used should have fatally poisoned tens of thousands.
Harmatz managed to escape capture and immigrated to Israel, where he worked at the Jewish Agency and was director general of World ORT, a Jewish educational organization.
'Extraordinary circumstances'
German prosecutors later investigated Harmatz after details of the operation were revealed in a television documentary in 1999. However, they decided not to file attempt murder charges because of the "extraordinary circumstances."
Harmatz remained unapologetic for his actions and those of the Nakam group to the end, telling AP in an interview shortly before his death: "We didn't understand why it shouldn't be paid back."
An estimated six million Jews died during World War II at the hands of the Nazis and their helpers. Before being killed, many of them underwent long periods of suffering and brutal mistreatment in Nazi death camps and elsewhere.