Jean-Pierre Bemba is a former warlord and adversary of Congolese President Joseph Kabila. His supporters were understandably happy about his acquittal for war crimes and provisional release and made no secret of their wish to see Bemba return quickly to national politics. "It's his duty and his destiny. We want him to take up his work from when it was interrupted," Fidele Babala, deputy secretary general of Bemba's opposition party Movement pour la Liberation du Congo (MLC), told DW.
The Congolese are set to elect a new president on December 23. On Tuesday, the day of Bemba's release, President Joseph Kabila announced through Prime Minister Bruno Tshibala that he would not seek a third mandate, thereby respecting the country's constitution. His intentions on this front had been unclear, since he had hinted at the possibility of changing the constitution to his advantage.
Kabila out of the race
With Kabila out of the race and Bemba released, the cards could be reshuffled. Kabila's main rivals, Felix Tshisekedi and Moise Katumbi will now have to factor the former rebel leader into their strategies. Katumbi had been advocating for a sole opposition candidate to enhance the chances of defeating Kabila. Such a solution seems unlikely if Bemba is to enter the fray. He is still popular at home and recent surveys taken before Kabila's announcement showed that he could win around ten percent in a first round of elections.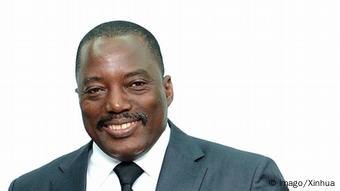 President Joseph Kabila has announced that he will not run for a third term
According to Mwayila Tshiyembe, director of the Institute of Panafrican Geopolitics at the University of Nancy in France, much depends now on Bemba's posture. "Either he returns as a great leader willing to help unify the opposition to confront the president. Or he returns as a warlord, which would surely radicalize those who are only waiting for a sign. That would weaken the opposition even more," Tshiyembe said. It would also raise the specter of renewed violence.
A powerful political figure
That would certainly be in the interests of Kabila's camp. The government released a statement two days ago, welcoming the acquittal of Bemba and giving an assurance that he could return to the country at any time as a free man. Joseph Kokonyangi, deputy secretary general of the Presidential Majority alliance (MP), said the acquittal made the whole country proud. "I think the time he spent down there has given him a certain education," Kokonyangi added, referring to the ten years Bemba served out of the original 18-year sentence.
Jean-Pierre Bemba is still awaiting sentencing for separate crimes regarding the bribing of witnesses. But analyst Phil Clark of SOAS, University of London, believes that no matter what the outcome of the case is, Bemba's return to the Congo in the next couple of months is very likely, due to the time he has already served.. "Bemba has remained an extremely powerful political figure, even in the time that he's been in prison. Over the last six or seven years, almost every Congolese opposition leader who wanted to challenge President Kabila went to The Hague to visit Bemba to get his advice and to seek his approval as an opposition candidate," Clark told DW. It remains unclear what kind of political role Bemba will choose to play. "But what we know for sure is that he will be a very important figure leading up to the elections," Clark said.
Questioning the role of the ICC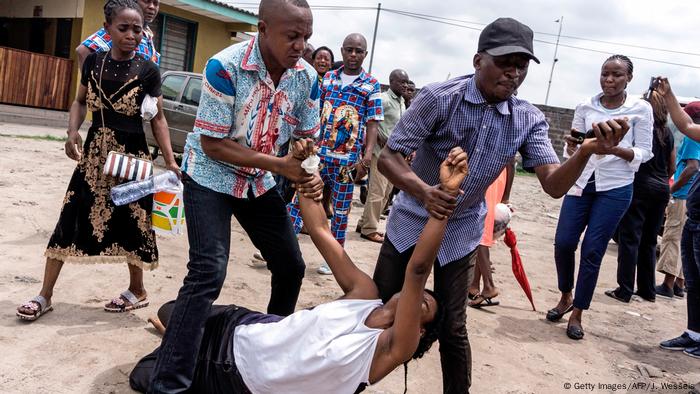 Protests and bloodshed have been a frequent feature of Kabila's presidency
On the streets of Kinshasa, people welcomed Bemba's provisional liberty: "I think this is good news for him, for his family and for his country. On the other hand it raises the question whether African countries should trust the ICC," one citizen told DW.
Analyst Phil Clark feels that Bemba's acquittal highlights issues that have been evident with the investigations by ICC prosecutors in many cases concerning Africa in the last ten years. "The problem is that the prosecution is really struggling to come to terms with very complex rebel actors and conflicts in Africa," he said, adding that ICC prosecutors do not really understand how African rebel movements function. "What the prosecution failed to show in the Bemba case was how he had control over his troops. They had a particular theory of what this looked like and in fact that theory didn't match the much more complicated reality on the ground," Clark said. This also makes it unlikely that new charges will be brought against Bemba.
Eric Topona and Saleh Mwanamilongo contributed to this article.