Now 78, Sakie Yokota and her 81-year-old husband, Shigeru have not seen their daughter Megumi Yokota for nearly four decades. They were told that Megumi committed suicide in Pyongyang after being kidnapped by North Korean commandos from a beach in northern Japan. They only learned of the existence of their grand-daughter, Kim Eun-gyong, in 2002.
Since November 1977, when Megumi did not return home from school on an otherwise unremarkable day, the Yokotas have lived in a twilight world of not knowing their daughter's fate. They hope today, however, that their first meeting with Kim and their great-grand-daughter in the Mongolian capital of Ulan Bator earlier this month might serve to gradually answer their questions and reunite them with Megumi.
"I am 81 now and we felt very strongly that we do not have much time left. That was one of the biggest reasons why we decided to go and meet our grand-daughter," said Mr. Yokota.
Refusal to visit Pyongyang
Previously, Mr. Yokota added, they had declined invitations to travel to the North Korean capital to meet Megumi because they feared that doing so might be seen as a tacit admission that they accepted Pyongyang's assertion that their daughter was dead. Now they are motivated more by hope.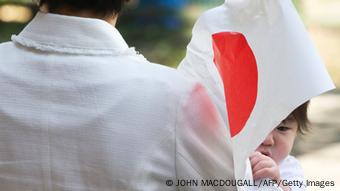 At present, 13 Japanese nationals are officially having been abducted by Pyongyang
"We felt that by taking this action, it might stimulate the restart of exchanges between the Japanese and North Korean governments," he added. "Bilateral talks were scheduled to take place in Beijing in April, but those have been brought forward to late March and will include discussions on the abduction of Japanese nationals. We believe we made the right decision to go and visit our grand-daughter," said Mr. Yokota.
The Yokotas are not alone in their struggle to find loved ones kidnapped by the North Korean regime. At present, 13 Japanese nationals are officially having been abducted, while supporters of the relatives of the missing say that as many as 300 Japanese may have been taken in the 1970s and 80s in a program to train North Korean agents in the Japanese language and customs before they were infiltrated into the country.
Similarly, several hundred more South Koreans have been seized. There are also reports of citizens of Thailand, Romania and several other nations who have vanished and are believed to have been spirited away to North Korea.
'Megumi is still alive'
Mrs. Yokota consciously refers to her daughter in the present tense. It is how she gets through each day, she admits.
"I have feelings of great pain," she said. "When I think of all those people who cannot come home, it fills me with great grief."
Megumi was just 13 when she was bundled aboard a boat as she walked home from a badminton court in 1977. It was not until 2002 - when Pyongyang admitted that it had abducted 13 Japanese - that her parents found out her fate. North Korea later permitted five of the abductees to return home but said the rest were dead, claiming that Megumi committed suicide on March 13, 1994.
The Yokotas never accepted that explanation and demanded proof. North Korea subsequently returned her cremated remains, but comparative DNA tests conducted in Japan proved the remains were those of a male.
The Yokotas have continued their campaign to find their daughter, buoyed by tantalizing reports that she was still alive. North Korean government documents given to a support group for relatives of South Korean abductees indicate Megumi was alive as recently as 2004.
Little progress and no news
With little progress, no news and little in the way of leverage over the North Korean regime, the Yokotas decided in early March that their only option was to visit the grand-daughter they had never met.
"We first learned that Kim Eun-gyong existed in 2002, when she was 15, and we saw a video of her in which she said she wanted to meet us," said Mrs. Yokota, adding that Kim had been transformed into a wonderful young mother.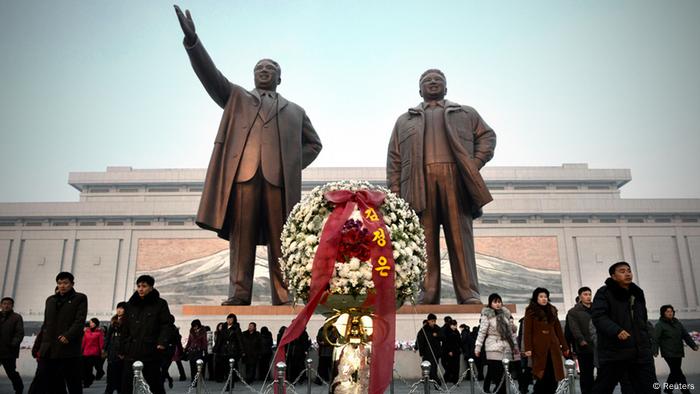 The communist regime in Pyongyang has been accused of grave human rights violations
"We have spent every day since we first heard of her worrying whether she is well and happy, so it was tremendous to at last be able to see her and to know that she is healthy," she added. "And her baby is plump - just like Megumi was - and she smiles a lot. It was like a happy dream to be able to meet them, but in the back of my mind was the reason why we had gone there," she admitted.
The Yokotas hope that something positive will come out of the meeting between the two governments later this month, but their hopes have been dashed in the past and they are also prepared for bad news.
Whatever the outcome of the talks, they will not give up on their daughter, Mrs. Yokota said.
"The first 20 years were the hardest, because there was just no information, and there were times in the first five years when I felt I was on the verge of insanity," she said. "I asked how could a person just disappear; what had we done wrong. I was exhausted and I was close to losing my will to live. Then I discovered the Bible, the power of prayer and the support of my church," she said. "I still hope that God may be able to step in and resolve this situation. That kind of hope sustains me and has enabled me to find a kind of calm."