After 40 years of planning and construction, the Hokkaido Shinkansen Line, which runs between Shin-Aomori and Shin-Hakodate-Hokuto, Hokkaido, has started to carry passengers. A total of 32 trains ran in both directions Saturday, including specialized trains.
The super-fast trains cut travel time from Tokyo to Hokkaido by 53 minutes. The Hayate 91 was the first scheduled train to leave Shin-Aomori Station in Aomori Prefecture for Shin-Hakodate-Hokuto terminal in Hokkaido at 6:32 a.m. local time on Saturday. It was followed by the Hayabusa 10, which left from Shin-Hakodate-Hokuto at 6:35 a.m., traveling in the opposite direction. It arrived at Tokyo Station shortly after 11 a.m.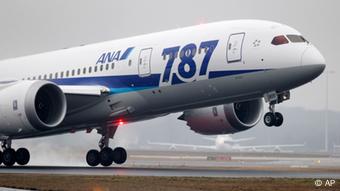 For now, ANA isn't worried about its rail competition
The trains are to compete with airlines for the highly profitable business traveler as well as tourists to the ski regions.
The flight time from Tokyo to Shin-Hakodate, on the southern tip of Hokkaido, is only about 90 minutes. But add in check-in time and security measures and the time stretches to more than three hours.
A question of efficiency
Motoo Kushibiki, an associate professor at Aomori University who studies trains, doubts their ability to compete with airplanes.
"The bullet trains aren't a strong option when compared to airplanes as an efficient method of transportation," Kushibiki said, noting that budget airlines can transport people from Tokyo to Hokkaido for less than 22,690 yen ($200), which is the cost of a regular Shinkansen ticket.
A first class Shinkansen ticket goes for 38,280 yen ($339), compared with an All Nippon Airways Co. (ANA) business class ticket, which costs 44,900 yen ($397).
Kushibiki added, however, that the high-speed train offers easier access between Japan's northern mainland and Hokkaido, which could bring more travelers over the longer term.
By 2030, the Hokkaido line will be extended to the prefecture's capital Sapporo, further intensifying competition with airplanes.
For now, at least, ANA President Osamu Shinobe appears unruffled by his ground competition.
"At this point we aren't taking any special measures with the opening of the Hokkaido Shinkansen line," Shinobe said. "Considering the time it takes on the train, we don't think that airline passengers will be lured away anytime soon."
bik/jm (AFP)