Italian Prime Minister Paolo Gentiloni said on Tuesday that his government is open to starting talks with Lombardy and Veneto after more than 95 percent of voters in both northern regions opted for greater autonomy in separate referendums.
"We are ready (to grant greater powers) within the limits fixed by our laws and by our constitution," Gentiloni said near Venice, Veneto's capital city. It was the first time the prime minister had spoken about Sunday's polls.
But Gentiloni did not mention any details on which policy areas the central government would be willing to negotiate a transfer of power or what conditions would be attached to any talks. He did say that "it will be a complex discussion that can't be done in five minutes."
Read more: Lombardy, Veneto — Italy's two richest regions — vote for greater autonomy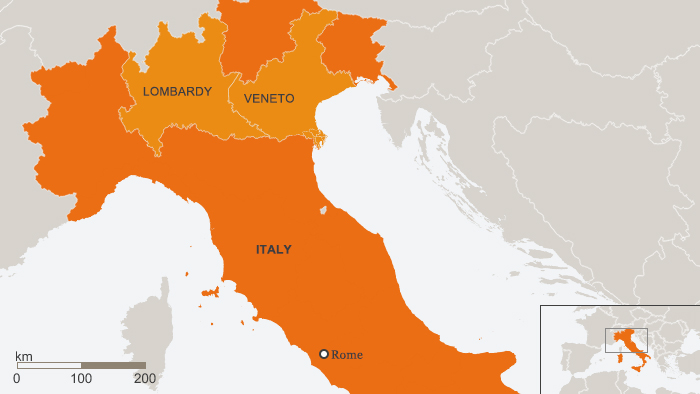 Italy is not Spain
Gentiloni on Tuesday said Italian unity would remain intact. "Here we are talking about how to make Italy work better. We are not calling into question Italy and its unity," he said.
Among Italy's 20 regions, Lombardy and Veneto together account for more than 30 percent of Italy's GDP and one-quarter of voters.
Leaders in both regions have long sought greater autonomy over issues including education, immigration and the environment.
Regions are eligible to ask the central government for more autonomy in 23 policy areas under the Italian constitution.
Unlike the unauthorized October 1 referendum in Catalonia in Spain, Sunday's referendums in Lombardy and Veneto were legal and non-binding and did not include any reference to independence.
Fifty-seven percent of eligible voters took part in Sunday's referendum in Veneto. Voter turnout in Lombardy was only 39 percent.
Read more: Catalan parties mull next steps as Spain prepares to impose direct rule
Complications ahead
Veneto representatives have said they want the right to spend 90 percent of all taxes raised in the region. Lombardy, which houses wealthy Milan, also wants to retain more local tax revenue.
Residents in Veneto and Lombardy pay around €70 billion ($82 billion) more annually in national taxes than Rome spends directly in both regions.
But poorer regions in the south of Italy have long feared losing national funding if less tax revenue from the wealthier northern regions flowed into central government coffers.
Veneto President Luca Zaia had previously said his region should also receive a special autonomous status that five other Italian regions – Val D'Aosta, Friuli-Venezia Giulia, Sicily, Sardinia and Trentino-Alto Adige – already have.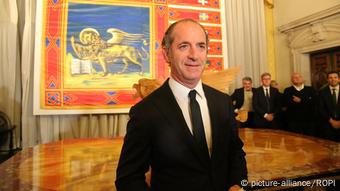 Veneto President Luca Zaia had demanded a special autonomous status for his region
But Zaia rescinded that request on Tuesday after national Under Secretary for Regional Affairs Gianclaudio Bressa said it was "against the unity and indivisibility of the country."
The president of Lombardy, Roberto Maroni, has reportedly said his region will not seek a special autonomous status because Lombardy's referendum did not explicitly mention that demand.
Hung parliament haunts talks
The parliament in Rome must approve any negotiated changes to powers granted to Lombardy and Veneto. But with polls predicting a hung parliament in national elections in May 2018, it is unclear which government will continue talks that are set to be long and complicated.
Gentiloni's own Democratic Party, which currently leads the central government, had been divided on Sunday's referendums.
amp/kms (AP, Reuters)