Italian police have seized some 24 million tablets of a synthetic opiate used by "Islamic State" (IS) militants to fund both terrorist attacks and to prepare fighters for combat, authorities said on Friday.
The Tramadol pills, with a street value of €50 million ($58 million) were intercepted at the southern port of Gioia Tauro (top photo), customs police said in a statement. The shipment came from India and was destined for Libya, they said.
The US Drug Enforcement Administration collaborated in the investigation.
Read more: India's 'love jihad'- Are women being recruited for 'Islamic State'?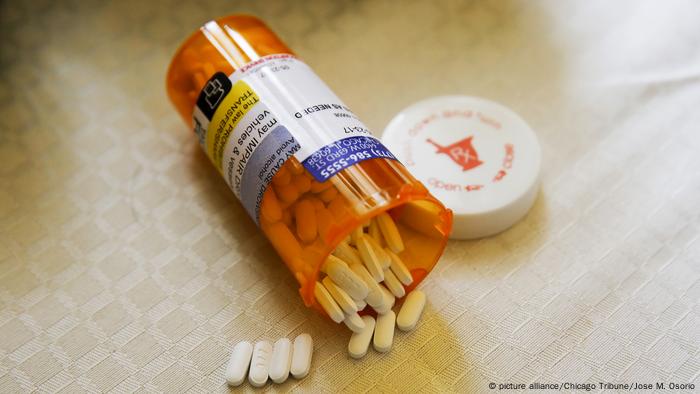 The pills sell for about €2.00 ($2.33) each
'Fighter's drug'
Tramadol, a powerful painkiller normally available only on prescription, is known as the "fighter's drug" and is widely used by IS militias as a stimulant and to increase resistance to physical effort, according to Italian authorities.
The chief prosecutor for the city of Reggio Calabria, Federico Cafiero De Raho, said illegal drug sales were also used "to finance the terrorist activities planned and carried out around the world."
Read more: Saudi prince detained in record drug bust in Lebanon
A similar seizure was made in Greece last year, while an even larger shipment was discovered in Italy's northern port of Genoa in May.
Gioia Tauro, located north of Reggio Calabria, is Italy's largest container port and a node for traffic to and from the Far East.