A court in Iran sentenced a woman to two years in prison for removing her headscarf in public, the judiciary announced on Wednesday. She did so while taking part in protests against the country's compulsory requirement for women to cover their hair in public.
Since December, many women have begun removing their headscarves and waving them like flags from sticks on streets across the country. At least 30 women have been arrested and detained since the protests began.
'Encouraging moral corruption'
Tehran Public Prosecutor Abbas Jafar Dolatabadi said that infractions against the law would be dealt with "firmly." He cited the fact that the woman had "encouraged moral corruption" as the reason for the stiff sentence.
The woman reportedly showed no remorse for her actions, trying instead to convince the judge that the law was wrong. She plans to appeal to verdict.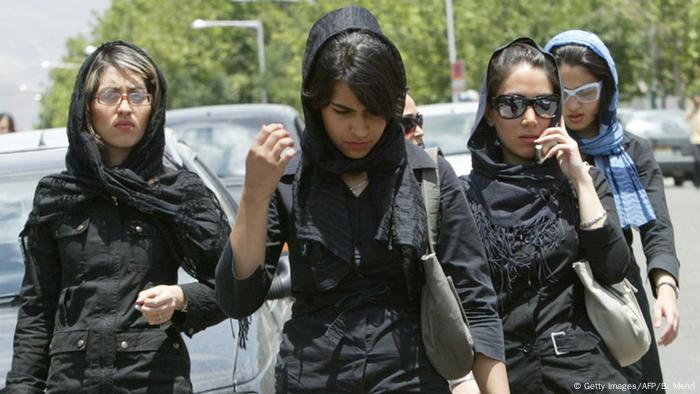 Iranian women tend to wear their headscarves loosely despite the strictness of the Islamic Republic's laws
Tolerance has its limits
Since the 1979 Islamic Revolution, all women – Iranian, foreign, Muslim or non-Muslim – have been required to be entirely veiled in public. In recent years, many Iranian women have flouted the strictness of the law, preferring to wear their headscarves more loosely.
It is not uncommon to see Iranian women driving cars with their headscarves draped over their shoulders rather than on their heads. Dolatabadi said if police witnessed such cases they would impound the vehicle of the offending driver.
He added that although some "tolerance" could be shown toward women who wear their veils loosely, "we must act with force against people who deliberately question the rules on the Islamic veil."
js/aw (AFP, dpa)
Each evening at 1830 UTC DW's editors send out a selection of the day's hard news and quality feature journalism. You can sign up to receive it directly here.