Late last month, 23-year-old Malini Murmu, a brilliant student from the prestigious Indian Institute of Management in Bangalore committed suicide after her boyfriend announced he was dumping her by updating his status on a social networking site.
In another tragic incident, a 31-year-old software engineer, who had resigned from the global IT firm, Infosys, murdered his two-year-old daughter before killing himself. He had been facing health problems which had affected his ability to work. In August, a doctor and his son died by deliberately consuming insecticides at a holiday resort.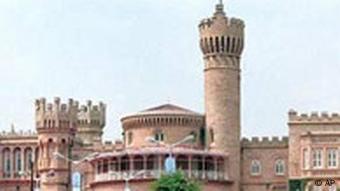 Life is becoming increasingly hectic in Bangalore despite some havens of peace
According to the National Crime Records Bureau, Bangalore is India's number one suicide city. The suicide rate is 38.1 per 100,000 against a national average of 10.9. In 2009, 2,167 suicides were registered in Bangalore versus 1,051 in Mumbai. Adult males and teenagers seem to be increasingly prone to committing suicide or attempting to do so. Children accounted for 22 percent of suicides in the state of Karnataka in 2009, whereas the national average is 15 to 20 percent.
Rising stress levels
Sociologists blame the disturbing trend on rapid socio-cultural changes amid furious development and intense competition. Work-related insecurity, extended working hours and stringent deadlines are also contributing to rising stress levels.
"Our transition as a culture and society is one of the leading causes of suicide," explains Dr Kumar Jalali, a behavioral scientist. "People are constantly looking for an easy way out of their miseries, even as they are looking for shortcuts to success.¨
Anti-suicide helpline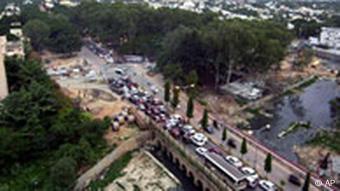 Bangalore is India's leading IT exporter
Citizens in Bangalore have set up a suicide helpline to assist those who are thinking of taking the step. "I started this group, not because I am a psychiatrist, psychologist or counselor but because I got fed up of seeing suicides being reported in the newspapers every morning," reads one advertisement for the helpline.
Moreover, some executives at a call center have set up a forum to combat the trend. Pratibha, one of the five, explains that it was the loss of a close friend that prompted the move. "It was shocking for us to lose her under such tragic circumstances. She was a very good human being and we want to fight against the scourge of suicide afflicting city youths in her memory," she told Deutsche Welle.
According to the National Institute of Mental Health and Neurosciences in Bangalore software engineers in their 20s form a large part of its patients with stress-related ailments.
Increasingly, IT professionals are being referred to therapy centers to take part in "de-stressing" programs where they are taught how to strike a balance between their personal and professional lives.
Author: Murali Krishnan
Editor: Anne Thomas