Hundreds of villages in both India and Pakistan have been inundated by flooding over the past several days brought on by heavy monsoon rains. This is the worst monsoon flooding to have hit the region of Jammu and Kashmir in several decades. Apart from washing away thousands of houses, the floods have damaged roads, buildings, bridges and crops.
In India alone, around 170 people have reportedly been killed and more than 15,000 others evacuated from flood-hit areas. Thousands of soldiers, police officers and emergency workers are helping with the relief efforts.
On September 7, Indian PM Narendra Modi flew over the region to take note of the situation and described the floods as a "national level disaster." The prime minister also promised around 200 million USD in emergency aid and compensation.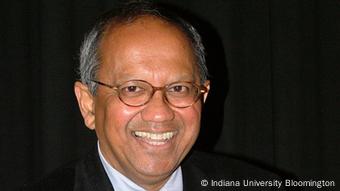 Ganguly says the floods that have afflicted Jammu and Kashmir are unprecedented
Although India's agriculture is heavily reliant on the annual monsoon rains, they also claim lives and damage property every year.
While some blame the region's poor infrastructure for the large number of casualties, Sumit Ganguly, India expert and professor of Political Science at Indiana University Bloomington, says in a DW interview that natural disasters of this scale are a global phenomenon and are not unique to India.
DW: Why are Indian governments unable to prevent deaths due to monsoon floods, even though they occur every year?
Sumit Ganguly: First of all, it is incorrect to assert that there are routine deaths from the monsoons. On occasion, rivers do breach their banks owing to excessive rainfall and this does cause havoc in various parts of the country. However, the floods that have afflicted Jammu and Kashmir this year are the result of an unprecedented amount of rain.
What measures have been put in place by New Delhi to handle emergencies during monsoons?
India has created a national disaster response agency to deal with natural calamities. The Indian military is also routinely pressed into service to deal with similar emergencies.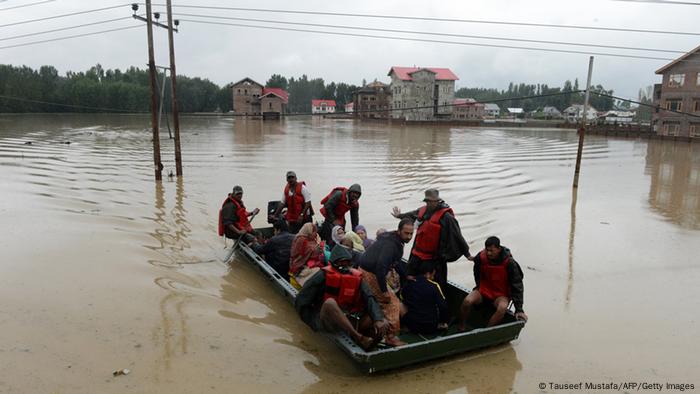 New Delhi has deployed thousands of army personnel and police to help with the relief efforts
What else should the authorities do to prevent human casualties due to floods?
These events are not routine occurrences. Natural disasters are a global phenomenon and not a set of events that are unique to India. The country has already put in place meteorological warning systems in coastal areas that do a fairly good job of alerting fishermen and coastal dwellers of impending storms.
What type of infrastructure and organizations will be needed to handle such situations?
India already has the required physical and organizational capabilities. The scope and the scale of these floods simply overwhelmed existing resources.
To which extent do deforestation and the encroachment of river banks for housing purposes contribute to these tragedies?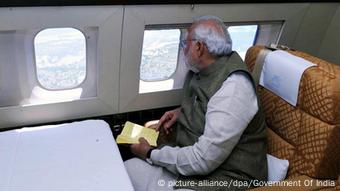 PM Narendra Modi flew over the region to take note of the situation and later described the floods as a "national level disaster"
This was certainly the case in the floods that afflicted Uttar Pradesh recently. However, it is unclear at this stage if that is also the case in Jammu and Kashmir.
What can civil society and NGOs do to prevent human catastrophes due to monsoon floods?
Civil society can press local governments to improve existing capacities for responding to potential disasters. They can highlight the flouting of existing laws that prohibit the construction of homes and businesses too close to river banks and they can contintue to fight against the illegal felling of forests.
India expert Sumit Ganguly is professor of Political Science at the Indiana University Bloomington where he holds the Rabindranath Tagore Chair in Indian Cultures and Civilizations and directs the Center on American and Global Security.