A German man earlier this week attempted to use a pepper spray can to open a beer bottle at a cinema in the northern German town of Osnabrück.
However, instead of cracking a brew minutes before the movie was to start, the 29-year-old man ruptured his pepper spray can.
Read more: Beer culture: This is how Germany drinks
He attempted to stop the substance from leaking by pressing his fingers on the cracked areas, but was unable to contain pepper spray from leaking.
Some 200 moviegoers fled the theater in tears due to the incident. "It was chaos," the cinema's manager told DPA news agency.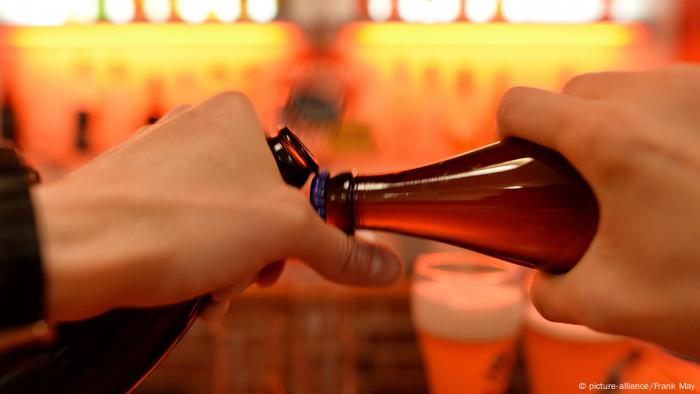 Many Germans are well versed in ways to open a beer without using a bottle opener
The manager called the police, then proceeded to open the theater's windows and offer drinks to those affected by the freak incident.
"After half an hour with the windows open, we were actually able to start the film," the manager added.
Read more: Brew beer, save energy
In Germany, most cinemas offer alcoholic beverages, including beer, along with a way of opening it.
However, the country's citizens are also known for unconventional ways of opening brews, including using lighters or another beer bottle.
ls/ng (AP, dpa)