The government of former President Hamid Karzai and its international partners, particularly the United States, turned a blind eye for too long to human rights violations and torture committed by powerful individuals in the war-torn nation, said Human Rights Watch (HRW) in its latest report titled, Today We Shall All Die. The paper, published on March 3, states that the impunity enjoyed by powerful members in Afghan society raises serious concerns about the government's ability to ensure rule of law in the country and bring those responsible to justice.
The report follows a UN study which shows that while the Afghan government has made progress in eliminating the practice of torture and ill-treatment in its detention facilities, more than a third of the conflict detainees interviewed still suffer torture or mistreatment.
Moreover, many Afghan security personnel reportedly continue to view torture as an acceptable means to gather valuable intelligence, even though the practice is prohibited and criminalized under the country's Constitution and laws, the report concluded.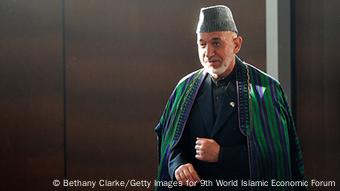 Karzai's government enabled powerful figures to commit atrocities, criticizes HRW
The HRW paper, which is based on interviews with government officials as well as victims of abuse and their family members, does not take into account acts committed by the Taliban or other opposition actors.
Accepting limitations
To understand the reasons behind this development, analysts refer to the policies adopted by coalition forces after the toppling of the Taliban regime. "Since the defeat of the Taliban government in late 2001, Afghanistan has made limited progress in developing institutions, such as professional law enforcement and courts, that are crucial for the protection of human rights," said Phelim Kine, HRW's deputy Asia director. "Afghanistan's international allies have exacerbated the problem by prioritizing short-term alliances with bad actors over long-term reforms," he added.
Michael Kugelman, a senior associate for South and Southeast Asia at the Washington-based Woodrow Wilson Center for Scholars, agrees. The US has often armed and funded unsavory characters, including militias and warlords, in its zeal to find dependable allies in its fight against the Taliban, said Kugelman.
"Since Washington has long seen defeating the Taliban as a short-term goal, such relationships have tended to trump concerted and more long-term efforts to get the Afghan government to pass new laws and other regulations against abuses," the expert underlined.
Jason H. Campbell, an associate policy analyst at the RAND Corporation, added that "in a patronage society like Afghanistan which at the time had little government and no security force to speak of, certain concessions had to be made for the sake of stability."
However, after ousting the Taliban regime and realizing that a rapid exit from the conflict-ridden South Asian nation was not feasible, the international community paid more attention to the human rights situation in the country, say analysts.
Although the US and its partners became more critical of some of the Afghan power brokers and began pushing for action against abusers, forcing changes became "increasingly problematic as the US and its NATO allies became increasingly invested in the Karzai government succeeding," said Campbell.
"Thus, short of flouting the very democratic ideals it was trying to promote, Washington therefore had to accept the limitations of its influence," he added.
Bringing accountability
But the failure to hold those aligned with the Afghan government accountable for their abuses alienated many sections of Afghan society, thus "fueling local grievances that have generated support for the Taliban and other anti-government forces," HRW stated in its report, which was released only a day after incumbent President Ashraf Ghani fired 27 police officers for their alleged links to warlords.
Ghani had earlier said he would implement the necessary reforms to create a "nonpolitical" police force as part of his government's efforts to provide a clean and corrupt-free administration. However, according to the BBC, many of the police officers dismissed have been offered new jobs and awards.
Besides pledging a corrupt-free police, Ghani has also promised to hold security forces accountable for their actions and put an end to official tolerance for torture. But in order to do this, the most important step is to "foster a societal change in the mindset that increasingly places political influence in the hands of skilled bureaucrats at the expense of warlords," said Campbell.
Incremental change
Arguing that President Ghani would need the full support of the international community to carry out this politically sensitive task, HRW's Kine called on Kabul and its foreign supporters to end their "toxic codependency on Afghan strongmen." Furthermore, the rights group urged the US and other major donor countries to make their funding dependent on the progress the Afghan government makes in terms of improving accountability.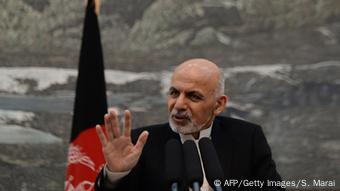 Ghani has pledged to hold security forces accountable for their actions
Analyst Campbell believes foreign aid is an important piece of leverage that can be wielded should the Afghan government fail to make progress in curbing atrocities committed by security forces and warlords aligned with the government. But he stresses that change will "continue to be incremental and at times fragile."
For the Afghan government to prevent government forces and powerful figures from committing human rights abuses, Afghanistan expert Kugelman told DW there needs to be a strong demonstration effect to show warlords and other non-state actors that the administration is setting a good example by curbing the atrocities carried out by state security institutions.
Afghanistan must also implement more robust legal measures to ensure that offenders are arrested and prosecuted, the expert indicated. "So long as a climate of impunity remains in place, we can't expect there to be much progress," said Kugelman.