A grand jury in Manhattan on Wednesday indicted disgraced Hollywood mogul Harvey Weinstein on charges of rape and criminal sex act, bringing prosecutors one step closer to putting the producer on trial.
Weinstein has watched his career collapse after scores of women accused him of gross sexual misconduct, which gave rise to the #MeToo movement against sexual misconduct.
What we know:
Weinstein was arrested last week on charges including rape, criminal sex acts, sex abuse and sexual misconduct involving two women.
The charges stem from two separate incidents: one in 2013, when he allegedly attacked a woman, and another in 2004, when he allegedly committed a criminal sex act against another woman.
The former film producer has denied having any non-consensual sexual relations with women.
His lawyer, Ben Brafman, claims his client "shared a 10-year consensual sexual relationship that continued for years" with one of the defendants.
If Weinstein is convicted on the most serious charges, he could face up to 25 years in prison.
Read more: What do Europeans consider sexual harassment?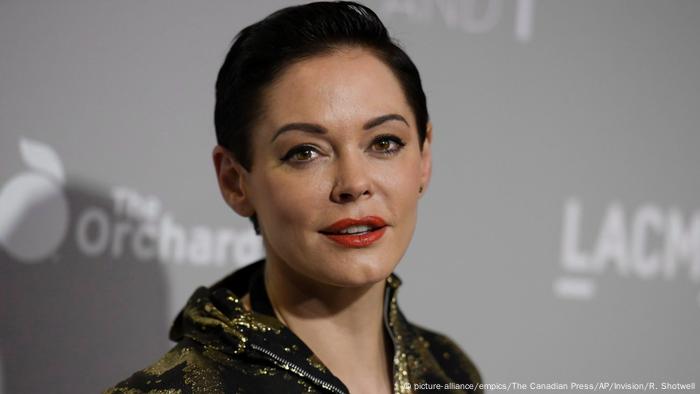 American actor Rose McGowan has said Weinstein raped her and that she was later "blacklisted" in Hollywood for speaking out
'Crimes of violence'
Manhattan District Attorney Cyrus Vance has hailed the grand jury's decision as a step in the right direction, saying: "This indictment brings the defendant another step closer to accountability for the crimes of violence with which he is now charged."
But Ben Brafman, Weinstein's lawyer, believes his client will make it out unscathed, saying: "We will soon formally move to dismiss the indictment and if this case actually proceeds to trial, we expect Mr. Weinstein to be acquitted."
#MeToo: From Italy to the US, more than 75 women have accused Weinstein of sexual misconduct, including assault and rape. The women include Angelina Jolie, Rose McGowan and Salma Hayek.
However, many of the cases have passed the statute of limitations, making it near impossible to prosecute.
ls/rc (Reuters, AFP)
Every evening at 1830 UTC, DW's editors send out a selection of the day's hard news and feature journalism. You can sign up to receive it here.