A two-week hearing against the German state over its decision to phase out nuclear energy begins in front of an international arbitration court in the United States on Monday.
The Swedish state-owned energy company, Vattenfall, is seeking around 5 billion euros in damages after the German parliament decided to shut down all nuclear plants by 2022 in the wake of the 2011 nuclear disaster in Fukushima, Japan.
The hearing is scheduled to finish on October 21, with a ruling expected by mid-2017, at the earliest.
The claim
Vattenfall executives claim that the firm's operations have been unfairly expropriated. They claim that the German government had signalled it would extend the leases on all running nuclear plants in 2010 - only a year before announcing it would phase out nuclear power altogether. Under the impression that their nuclear operations would remain tied to the German energy grid for the foreseeable future, Vattenfall invested sizeable funds into its Brunsbüttel and Krümmel plants.
The Swedish energy company is now demanding compensation in front of the International Court for Settlement of Investment Disputes in Washington DC, a forum for investor-state dispute settlements.
"We are convinced that better transparency around this issue would benefit all parties," said Anne Gynnerstedt, head of Vattenfall's legal department. The company has never claimed to dispute the political integrity of the German parliament's decision to phase out nuclear energy. "We have always been clear that we are seeking a fair compensation for the financial damages we anticipate."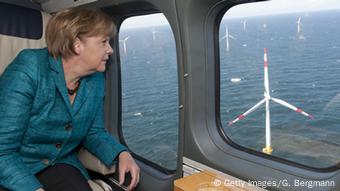 Chancellor Merkel has said that Germany will completely phase out nuclear energy by 2022
The judgment
Experts say that Vattenfall's chances of success could be quite high. According to Hans-Georg Dederer, a professor at the University of Passau who has been closely following the case, the Swedish firm could claim that by having limits imposed on its operations, their legitimate confidence in the German legal system was "unfairly and unreasonably" undermined.
A loss for the German government would put a significant dent in its coffers. The legal process has already cost more than 8 million euros in taxpayer money.
A precedent for the TTIP negotiations?
Investor protection from foreign government policies has been one of the most contentious points in the prospective free trade agreement between Europe and United States, known as the Transatlantic Trade and Investment Partnership (TTIP).
Known as investor-state dispute settlements (ISDS), the clause allows foreign investors to sue states through international arbitration courts. Though the practice has long existed and Germany has historically been a proponent of it, it has gathered wider attention and come under scrutiny in recent years after becoming a key issue in TTIP negotiations.
Critics see such disputes as empowering multinational companies and infringing on the sovereignty of state governments. The decision on the case brought by Vattenfall could have a major bearing in how the German government approaches any future negotiations on a free trade deal between Europe and the US.
dm/kl (dpa, Reuters)