Indian security forces were battling gunmen holed up in a police station in the district of Gurdaspur near the border with the contested Kashmir region on Monday, with a number of people reported killed or injured.
Police and media reports said three to four armed men stormed the police station in the town of Dinanagar before dawn after firing on a bus, reportedly killing a passenger, and hijacking another vehicle.
The reported death toll from the attack and the ensuing siege by security forces range from three to seven, including at least one police officer and one civilian. A number of other people have reportedly been injured.
Several live bombs were said to have been found on railway tracks near the police station.
Media accounts stating that the attackers had taken hostages have been contradicted by authorities.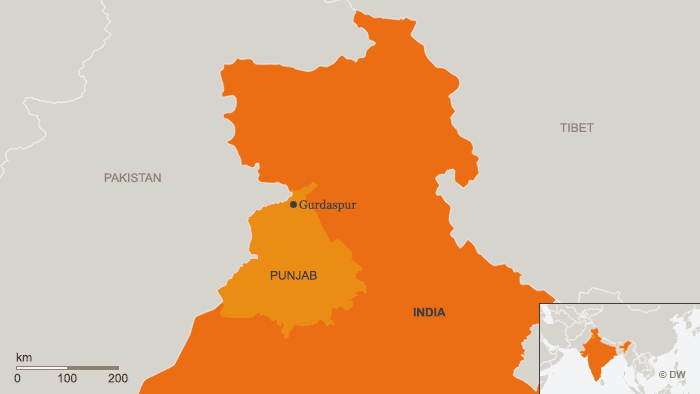 Security escalation
Home Minister Rajnath Singh said that he had ordered India's border security force to step up vigilance on the India-Pakistan border, which is also nearby.
India and Pakistan both claim in full the currently divided state of Jammu and Kashmir that neighbors Punjab, and have fought three wars over it. Up to now, however, Punjab has largely been spared the violence that has dogged Kashmir for decades.
In the 1980s, India fought an insurgency by Punjab's majority Sikhs, leading to the assassination of Prime Minister Indira Gandhi by her Sikh bodyguards in 1984.
tj/jil (AFP, Reuters, dpa)