Mika Peck landed in Ecuador in 1995 as a young researcher studying aquatic invertebrates. After two months of trekking through the country's watersheds gathering biological samples, he was hooked.
"I fell in love with Ecuador, with the forests there and formed an emotional attachment," the University of Sussex professor told DW.
That's an attachment that has endured. After a stint working on water quality issues in the UK and Australia, he returned to the south American country, where timber extraction and unsustainable farming practices were devastating the coastal rainforests. He wanted to do something to save the remaining trees from the teeth of the chainsaw, thereby protecting the last stronghold of the critically endangered brown-headed spider monkey.
But there was another significant issue to factor into his conservation equation, and that was the local population. Besides accommodating a rich, and often unique, biological diversity, the Chocoan rainforest in northwestern Ecuador, is also home to small-scale farmers, who have contributed to wholesale deforestation to clear land for the cacao on which they depend for a living.
"Almost 90 percent of the forest has been cleared in this zone," said Peck. And that has impacted the spider monkeys, of which the Rainforest Trust environmental group says there only 250 remain in the wild. Of those, Peck says 150 are found in Ecuador's Chocó rainforest.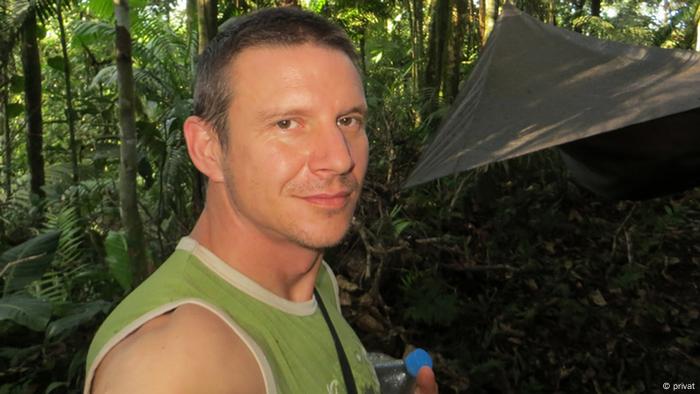 Mike Peck fell in love with Ecuador as a young researcher and is now devoting himself to saving the country's rainforests and spider monkeys
To save a monkey, help a farmer
He knew that to solve the problems he encountered in his travels as a grad student and academic, he was going to have to find a way to truly engage both with the forces underlying environmental degradation, and with the local communities.
"Data doesn't turn anyone on, and I was tired of collecting data, publishing papers and nothing changed," he said.
So he began working with farmers living in the cacao producing region, and became an advocate for fine chocolate in the process.
"They're being ripped off by the global extractive system that sits above them," Peck said adding that low prices for cacao on the global market drive the farmers to clear more land to make up for declining returns.
Five years ago, in an effort to break the cycle, he persuaded a group of small-scale growers in the Choco region of Tesoro Escondido to shift to single-source cocoa - which means it originates from one location – and to farm it sustainably.
"The deal was, don't deforest and we'll provide the connections and the training to produce high quality chocolate and get you a better price for your chocolate," he said.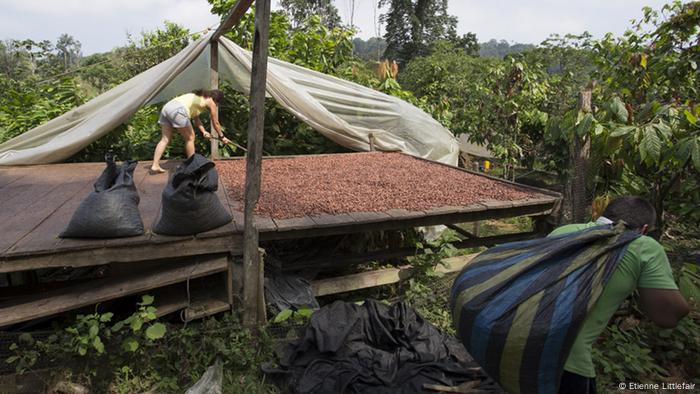 Chocolate has the power to do so much more than satisfy a craving
A Taste of Success
Ten farming families signed up to the Choco Project, which is run under the aegis of the Ecuadorian NGO Proyecto Washu, and seem to be making headway. Since joining the pilot scheme, they have shifted away from growing a mix of low-grade beans to focusing solely on Nacional cacao, which is prized by chocolate connoisseurs.
Last year, the growers produced about six tons, which sold for a minimum price of 3.37 euro per kilo ($3.60 per 2.2 pounds), due in part, to a deal between the NGO and the French chocolatier Bouga Cacao.
Members of the conservation team have even produced "Washu Chocolate", whose wrapping is emblazoned with the brown-headed spider monkey. Proceeds go toward funding environmental projects and to the rehabilitation of monkeys rescued from the illegal wildlife trade. The candy is currently not available outside Ecuador, but the NGO ultimately hopes to change that.
And according to Dan Pearson, president of the Heirloom Cacao Preservation Fund, there are a growing number of consumers in the United States and Europe willing to cough up a little extra for unique chocolate bars.
"It's a better deal for the farmer and the chocolate makers, because he has traceability." Pearson said. "He can say with certainty the region, canyon, or select group of farms where his beans come from."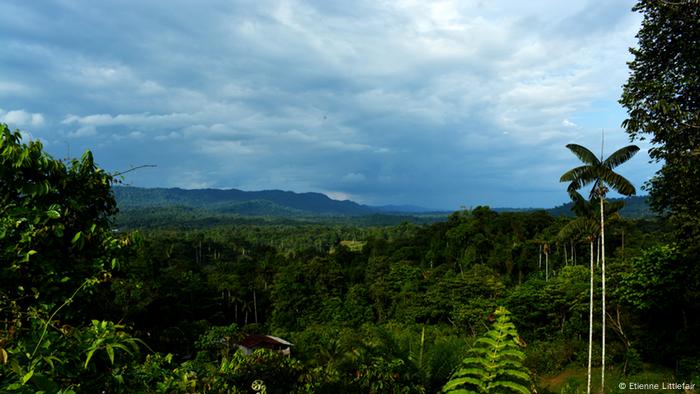 A lush hilly landscape
It's also a better deal for biodiversity in the coastal rainforest. The farmers in the pilot project, who own and control their land, have agreed to maintain a 220-hectare wildlife corridor linking two biological preserves established for brown-headed spider monkey's protection.
If they succeed, Peck and his colleagues would like to get more farmers involved. The overall health of the Chocó rainforest may depend upon it.
"It's an interesting mix, trying to see how we can make this place work and maintained as a biologically rich forest and improve human well being." said Peck.