Franz-Josef Radermacher, a professor at Ulm University in Germany and a member of the Club of Rome, tells of a rather gloomy picture when talking about the effects of globalization.
For years he's been throwing his weight behind a market economy which adheres to social and ecological standards. But he feels that governments have been dragging their feet on enforcing national legislation to this end, not being able to keep abreast of global economic developments. The result is a kind of hollow democracy, he claims.
Radermacher points out that international treaties like those within the World Trade Organization (WTO) also oblige German traders to sell products which have been produced by children under slave-like conditions. "And we're talking about products that have been made in countries which, just like Germany, are signatories to relevant United Nations treaties prohibiting such work conditions," he says.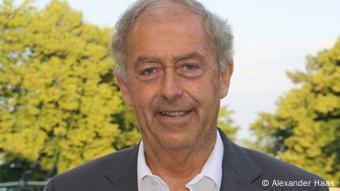 Radermacher says governments have been slow to act
Anyone who blocks such products from home markets is bound to face WTO arbitration procedures. "And it's along this logic that things constantly happen which allegedly no one wants," Radermacher argues.
Basic values hard to defend
In the 1980s and 1990s, Western policymakers sped up a development, but were not prepared for the consequences which today they can no longer control. Democracies weren't able to uphold some basic standards in the face of rapidly progressing economic liberalization.
"The choice invariably was whether to steer clear of that process - which would have meant becoming isolated - or whether to engage in the second-best solution," explains Radermacher. The best option would have been to establish standards for a socially-balanced global world order, but nobody really wanted to negotiate on that at the time.
Since then, it hasn't become any easier to introduce minimum standards. In 1999, the then UN Secretary-General Kofi Annan tried to make companies warm to a so-called Global Compact, a worldwide accord of sorts. By getting private firms on board, Annan hoped to give fresh impetus to the debate about standards.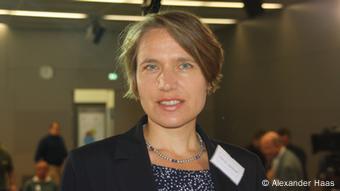 Private-sector involvement is important, but no cure-all, says Roloff
"On the one hand, companies were to enforce and promote human rights, labor rights, environmental protection standards and anti-corruption schemes in their fields of activity," says Julia Roloff, a sociologist from the ESC Rennes School of Business. "The second goal was to forge partnerships with companies in order to meet UN targets."
Meager results
More than 8,000 firms have meanwhile joined the Global Compact with a view to shaping globalization along socially just and environmentally friendly lines. But the results achieved so far leave much to be desired.
Participation is voluntary and not more than a declaration of intent. There is no system of checks and sanctions in place, and a UN commission in 2010 criticized the vague concept of the program, its lack of a mandate and the lack of control.
Outside the UN framework, governments are increasingly banking on getting the private sector involved. "That's a development which can be witnessed across the European continent," says Michael Assländer, an expert in business ethics with the International Graduate School in Zittau, Germany.
He adds that the European Commission laid down its thoughts on corporate social responsibility in a government green paper. "It's all about environment protection and social standards, on a voluntary basis," Assländer says. "I assume there's also a hidden agenda of trying to cut public spending and letting private companies step into the breach."
States beating a retreat
In other words, the more private companies engage in environmental protection, education or culture, the more states can save in times of overdrawn budgets. The only problem is that firms can abandon their voluntary commitment in this area at a drop of the hat, says Assländer.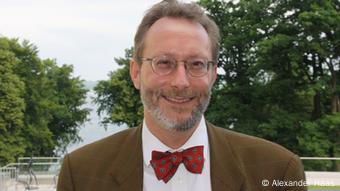 According to Assländer, Europe won't be able to maintain a socially-balanced order
And, he adds, they usually have their own axe to grind. Moreover, enterprises become increasinlgy harder to regulate as states increase their dependency on them.
But the economic liberalization of the past few decades has had its good sides, too. Without it, the rise of rapidly industrializing nations such as China and India would have been unthinkable. But it's there that the rift between the rich and the poor is wider than anywhere else in the world.
Europe, for its part, has been proud of it relatively high degree of social balance. However, that achievement may soon become a thing of the past, says Radermacher. He says that the gulf between the affluent and the needy looks set to become even bigger in Europe.
"To many, that's quite normal, because it's happening around the globe," Radermacher says. "They simply say that this is also a form of social justice."
Author: Andreas Becker / hg
Editor: Martin Kuebler