Hosting the conference, being held under the auspices of the Gleneagles Dialogue -- a post-Kyoto round of debate on climate protection, German Environment Minister Sigmar Gabriel emphasized the need to accelerate the marketing and spread of climate-friendly technologies.

Gabriel said the United Nations Climate Conference being held in Bali in December should provide the "starting signal" for comprehensive talks on a new climate agreement for the period after 2012, when the Kyoto Protocol runs out.

This had to contain a long-term goal, ambitious and obligatory commitments from the industrialized world, and fair contributions from the larger developing countries, he said.

"Under the Gleneagles Dialogue we are working at making investment in climate protection technologies more attractive," Gabriel said. The Gleneagles Dialogue was set up at the G8 summit in Gleneagles, Scotland in 2005.

Apart from the G8 -- the United States, Japan, Germany, Britain, France, Canada, Italy and Russia -- large developing economies like China, Brazil and Australia are also participating.

The first day of the conference ended with many delegates making positive noises about the possible outcome of the two-day meeting.

Polluters reaping what they sow, say poorer nations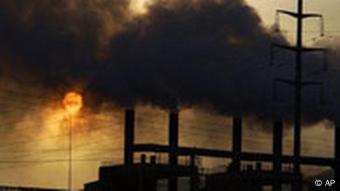 Developing countries blame the industrialized nations
However, behind-the-scenes, the finger-pointing was still far from over with developing countries saying that climate protection should be an issue for the industrialized nations which caused all the large-scale pollution in the first place and which are leaving the poorer countries to deal with the consequences.

On the other side of the argument, the industrialized nations point to new powerhouses like China and India, saying that pollution problems there are home-made.

Attending the conference in Berlin, Gro Harlem Brundtland, the UN special envoy on climate change, spoke of this "deep-rooted lack of trust between the industrialized and developing countries."

"Many industrialized countries believe that the developing countries are unwilling and that they are doing too little," the former Norwegian prime minister and World Health Organization head said. "Many developing countries believe that the industrialized world has defaulted on the promise of financial and technology assistance," she added.

Industrialized nations urged to cut emissions
The Global Leadership for Climate Action, comprising former prominent leaders, called for industrialized countries to cut their greenhouse gas emissions by 60 per cent over the period 1990 to 2050.

The United States should commit itself to this goal, said the organization's presidents, former Chilean president Ricardo Lagos and the president of the UN Foundation, former US senator Timothy E Wirth.

The organization also stated that major developing countries like China and India should cut their energy use by 30 per cent by 2020 as a first step. From 2021 these countries should commit themselves to binding emission targets.

Post-Kyoto negotiations complex and problematic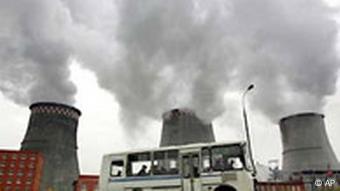 Negotiating a new protocol to replace Kyoto will be difficult
In December this year, signatories to the Kyoto protocol will meet in Bali to debate possible negotiations on climate protection after 2012 when the Kyoto agreement expires.

German environment minister Sigmar Gabriel admitted that the negotiations will be far from easy. "Here in Germany, you know how difficult it is to reach a consensus on sensitive issues among our 16 states," he said.
"You can imagine what a hard task it is to find common ground among the over 200 nations involved in the climate protection process. There's not even agreement yet among the signatories to the Kyoto protocol on reductions in CO2 emissions that negotiations on a follow-up treaty are needed.

"We're talking about a climate protection deal that not only entails responsibilities and targets for industrialized nations to meet," Gabriel added, "but we also expect developing countries to set their own binding agenda."

Per-capita quota a potential silver lining
But a silver lining has appeared in recent talks on climate protection with German chancellor Angela Merkel and others suggesting that a per-capita emissions quota be considered when it comes to fair burden sharing in the future.

On Tuesday, the participants in the Gleneagles Dialogue in Berlin are expected to tell the media how far they've come in bringing the industrialized and developing worlds closer together. So far, they've only agreed on a number of recommendations for climate protection, not saying how much anyone is supposed to contribute to the common goal.