The government wants to achieve a balanced federal budget in 2018 and an aggregate three-year surplus until 2021 of 14.8 billion euros, Finance Minister Wolfgang Schäuble (main picture) told cabinet members on Wednesday.
This would mean filling a 1-billion-euro hole in next year's budget if the government is to stick to its promise of not borrowing new money.
Schäuble's plans will afford the next German government - expected to remain dominated by the ruling Christian democrats (CDU) - scope for tax cuts or higher spending.
By 2020, the level of public debt in Germany is expected to fall below the EU limit of 60 percent of GDP for the first time in over ten years, Schäuble noted. This year that figure is estimated to be around 66 percent.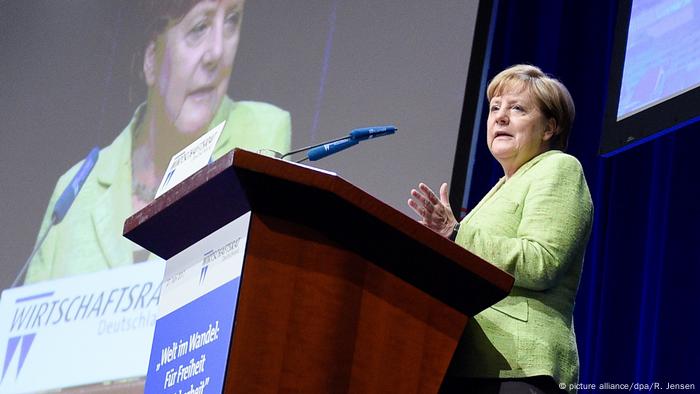 Higher tax receipts have given Chancellor Merkel's government room for manoeuver in the budget arena
Odd timing?
The current session of the Bundestag ends this Friday, which means it is unlikely the 2018 budget and 2019-21 financial plan will be approved before then. And national elections will be held in Germany on September 24.
The draft documents are therefore likely to be used only by the incoming government after the elections and subsequent coalition talks as a foundation for their own plans
But their political impact at this stage is clear enough, with the CDU offering voters steady - but also generous - hands.
According to the plan, expenditures will rise by 2.6 percent to 337.5 billion euros next year, from 329.1 billion euros this year. By 2021, they are projected to rise to 356.8 billion euros.
Higher tax receipts have given Chancellor Angela Merkel's government room for manoeuver in the budget arena. Schäuble said in May that Germany's tax revenues for 2017 were predicted to be almost 8 billion euros higher than forecast last November. He also hiked its tax forecasts for 2017-2021 by a combined total of 54 billion euros.
But they also feed into debates about whether Berlin should - and can afford to - relax its fiscal stance to help rebalance the eurozone economy.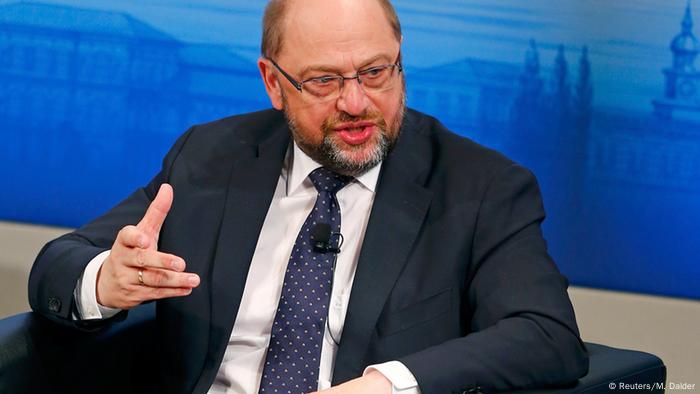 SPD's Martin Schultz has called for increased public investment in Germany
Tax cuts or spending rises
The increases are being driven by strong economic growth and play into debates about whether Berlin should increase investments or cut taxes.
Martin Schulz, leader of the social democrats (SPD), has said increased investment is his priority.
Many of Germany's EU partners also want the country to ease up on its cautious fiscal stance, hoping that doing so would allow more spending and hence help lift the eurozone economy.
Despite increasing expenditure on defense, humanitarian aid, security, education, transport and social issues, money can also be used for tax cuts.
Past budgetary surpluses have covered financing of costs associated with the refugee crisis. A financial reserve of 18.7 billion euros is intended to ensure a balanced budget in the longer term. According to the draft, money will be taken from the "asylum reserve" to finance the present and future costs.
Schäuble's draft also states that more money should be made available to fund research, microelectronics and broadband expansion, as well as infrastructure investments and defense expenditures.
jbh/sri (dpa, Dow Jones, Reuters)