Nearly half of Americans consider Germany an important US ally, although only a third perceive current relations between the two countries as being good, largely because of disagreement over the Iraq war, according to a survey released Wednesday.
The opinion poll, conducted by Frank Magid Associates on behalf of the German embassy in Washington, showed 31 percent of Americans see US-German relations in a positive light while 46 percent describe Germany as an important US ally.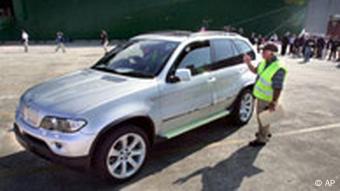 Americans still like German products, like this BMW
"Successful economic cooperation, good diplomatic relations, mutual trust, security and defense/NATO cooperation are the core aspects of US-German relations that Americans describe as good," the German embassy in Washington said when it released the results of the survey.
"I think the study shows we are on the right path," Germany's ambassador to the US, Wolfgang Ischinger, said.
'Need for awareness'
In recent years America's image of Germany was definitely harmed by Germany's response to the Iraq war, Ischinger said. But last year things began improving, "and the trend got even stronger this year," he said.
"But there is still an ongoing need to spread awareness among the American public that we are among America's most important partners in the fight against international terrorism. For example, in Afghanistan," he said.
The figures mark an improvement from the survey taken in April 2003, when just 17 percent of respondents described relations with Germany as good (compared with this year's 31 percent). And 27 percent said they had a positive impression of Germany, compared to the current 43 percent.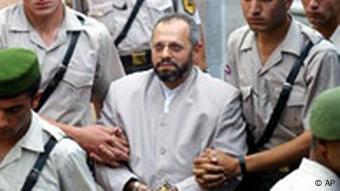 Germany has been accused of not taking a tough stand on terror
This year's poll also showed that the majority of Americans (57 percent) believe Germany should do more in the fight against terrorism.
The poll results come as Germany's new Chancellor Angela Merkel and Washington work to patch up relations strained by disagreement over the Iraq war and complicated by the kidnapping and imprisonment by US forces of a German national.
"This is not a bad starting point for the new (German) government," Ischinger said.
Fourth in the world
In addition, the survey showed that among European countries, 59 percent of Americans see Germany as the second most important US partner, behind Britain (85 percent).
In a world-wide comparison, Germany was ranked as the fourth-most important US partner, behind England, Canada and Japan, but above China and Russia.
Nearly a third of those polled saw the Iraq war as the most negative aspect of German-American relations.