Germany has agreed to resettle 2,500 Iraqi refugees, said the Amman office of the UN High Commissioner for Refugees (UNHCR) on Tuesday, March 10, adding that 2,000 would come from Syria and 500 from Jordan.
The first batch of 65 refugees will be soon leaving Jordan for resettlement in Germany, Dana Bajjali, a spokeswoman for the UNHCR office in Amman told DPA news agency without indicating the precise date of their departure.
About 2.2 million Iraqis fled their homes after the US-led invasion of Iraq began in 2003. In addition to the presence of foreign troops, the war sparked sectarian violence between Sunnis and the Iran-backed Shiite Muslims.
Biggest refugee group in Germany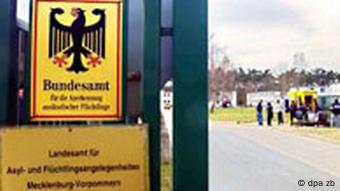 In 2008, 65,500 residents in Germany were classified as refugees
It remains unclear exactly how many Iraqis have resettled in Syria. The UNHCR has said roughly 1.5 million Iraqi refugees are there, but the Norwegian research institute Fafo has claimed the actually number is only one-third of that.
Since 2003, the UNHCR has resettled thousands of Iraqis in 16 countries. Iraqis make up the largest group of the 65,500 people classified as refugees living in Germany, statistics show.
Substantial number of refugees in Germany hail from Turkey, Iran and Afghanistan.
Asylum applications down
Germany's Federal Office for Migration and Refugees said Iraqis accounted for around one third of asylum applications received since the start of 2009.
Still the number of asylum applicants in Germany has declined over the past two years, meaning that the country "certainly has the capability" to take in refugees, Amnesty International's Julia Duchrow told the AFP news agency last week.
Duchrow explained that successful asylum applicants were required to have a clean criminal record and could not have been members of former Iraqi President Saddam Hussein's Baath party.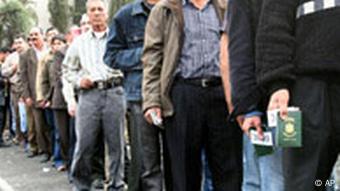 Iraqi refugees in Syria wait their turn to be processed by UNHCR
Single mothers, those suffering from post-traumatic stress and people with ties to Germany also had a greater chance of having their application for asylum approved, she added.
Other EU countries participating in the program to accept more Iraqi refugees include Britain, Denmark, Finland, the Netherlands, Norway and Sweden.
Sweden urges EU countries to do more
Last week a senior Swedish official urged other European nations to take in more Iraqi refugees, saying that Sweden will put the matter on its agenda when it assumes the six month EU presidency in July.
In November, the European Union agreed to take in 10,000 of the most vulnerable refugees from war-torn Iraq. The United States on the other hand had admitted only 1,200 refugees in 2007, but has since opened its doors to over 12,000 asylum seekers, following criticism from the EU and international refugee organizations.