The new head of Germany's Federal Office for Migration and Refugees (BAMF) said in an interview published Wednesday that she expects the number of rejected asylum seekers voluntarily retuning to their country of origin to markedly increase in 2017.
"The numbers will clearly rise," Jutta Cordt told the German daily "Frankfurter Allgemeinen Zeitung," referring to the 40 million euros ($37.5 million) in funding the federal government has allocating for the 'voluntary return' program.
Last year, Germany supported some 54,000 asylum seekers who opted to return home as part of a scheme, costing around 21.5 million euros.
"The earlier people decide to return to their home countries, the more support we will be able to offer," Cordt said.
Last year, the BAMF said it hadreceived some 700,000 asylum requests, around 60 percent of which were successful.
However, she said around 430,000 requests remained unanswered, many of which date back to 2015 or earlier. She described the outstanding requests as a "great strain" on the office and said, under her leadership, the BAMF would aim to work through all requests by the end of the spring.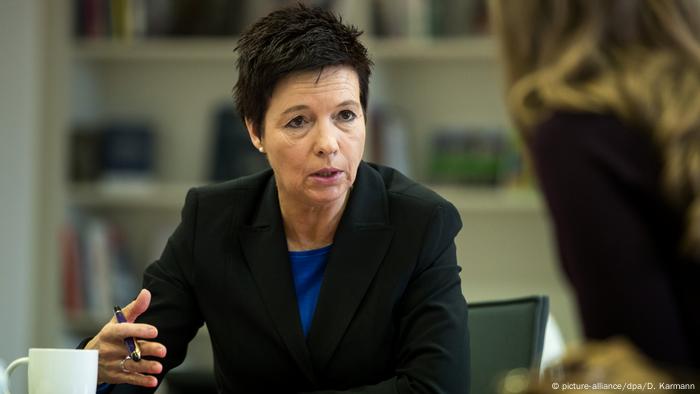 Willing and reluctant returnees
Announcing the "voluntary return" incentive plan last month, Germany's Development Ministry argued that many migrants from Iraq, Afghanistan and the Balkan regions had shown a willingness to return home. Development Minister Gerd Mueller said the money was supposed give rejected asylum seekers the security that "Germany will remain their reliable partner after their return and make a new start easier."
By contrast, Günter Burkhardt, director of refugee rights organization Pro Asyl, has called the program a "placebo" designed to win votes.
Speaking to DW in December, Burkhardt said: "If we're talking about Afghanistan, where there is armed conflict in 31 out of 34 provinces - if people return there they will find themselves in a destroyed country where several hundred thousand people are also currently being forced to return from Pakistan and Iran."
dm/rt (dpa, KNA)