After a string of attacks killed 130 people in Paris on November 13, Defense Minister Ursula von der Leyen announced that Germany would expand its military operations in Mali.
A week later, terrorists struck the Radisson Blu hotel in Bamako, the capital of Mali, where France has already sent thousands of troops to help its former colony in its war against militants.
With France's resources increasingly being diverted to counterterror operations either within its own borders or in Syria, a more intensive Bundeswehr engagement in Mali appears to be the logical next move for several German leaders.
Roderich Kiesewetter, a member of Chancellor Angela Merkel's Christian Democratic Union and the CDU representative on the Bundestag's external affairs commission, said sending German soldiers to the West African country was almost a necessity.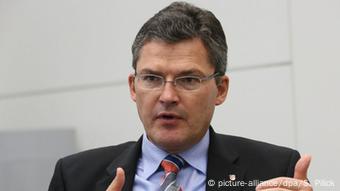 Kiesewetter says there is a case for military intervention
"This is about fighting terrorism," Kiesewetter said on German radio Monday, "and Mali is a country where terrorists are trying to establish themselves, and we have to prevent that, in a concerted effort with our colleagues."
The situation in Mali
Several groups are fighting for dominance in Mali, including Ansar Dine, the self-proclaimed Defenders of the Faith who want to establish an Islamist state in the region. In 2012, the group seized control over vast swaths of northern Mali, setting up a regime of terror and destroying important cultural heritage sites in Timbuktu. A year later, the group was driven out by French and Malian troops.
The north is also home to Tuareg rebels who had declared their own country before being suppressed by Ansar Dine.
About 3,500 soldiers from France are now helping Mali's government keep terrorists at bay as part of the Barkhane operation. Additionally, 10,000 soldiers from the UN-led MINUSMA mission, including 10 German troops, are working to stabilize Mali. Another 210 German soldiers are involved in the EU training mission for Mali's armed forces.
The latest attack in Bamako, where more than 170 guests were taken hostage at the Radisson Blu hotel, means that a lot more support is needed.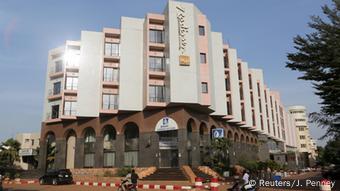 Nearly 20 people died in the attack on the Radisson Blu in Bamako on Friday
"One can see that the EU's training mission with the Malian forces is effective," Ibrahim Maiga, a West Africa analyst with the Institute of Security Studies in Pretoria, told DW. "But this training is not enough to equip and strengthen the Malian army. The reasons behind the Malian army's sorry state are deep and structural and have developed over 20, 30, 40 years. One needs more than a year or two's training to resurrect this completely degenerated army."
Germany's forces would therefore not only support local troops, but also ensure the stability of the government in Bamako, the CDU's Kiesewetter said.
A signal of things to come
"The German training mission has one problem," Niema Movassat, a member of Germany's Left party, told DW. "It says, 'One must have more soldiers and then we'll have peace.' But I think more soldiers will mean more war and would not bring about peace,"
For Movassat, the main problem is the lack of effort to promote a reconciliation dialogue between the government, the Tuareg rebels and Mali's civil society. This could help in understanding why the West African country is the main transit center in the area for drugs for example, he said. A good example of the ineffectiveness of foreign intervention is Afghanistan, where drug cultivation continues despite large numbers of international troops.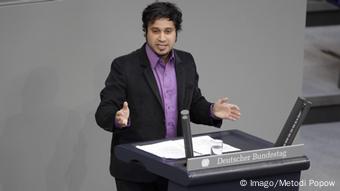 Movassat: "More soldiers will mean more war"
Kiesewetter said German intervention in Mali could be just the beginning of troop deployment to the region. "It's not just about supporting Mali," he said. "It's also about the fact that there are many impulses from neighboring countries. In the long term, it is important that we think about Libya," where the European Union has already begun operations against human smugglers.
But Europe doesn't merely intend to ship its might to North Africa in hopes of stabilizing the region. Kiesewetter pointed out that EU countries are also using diplomatic means to set up a stable government in Libya so that weapons supply to countries such as Mali, South Sudan and Nigeria is finally cut off.
Have something to say? Add your comments below. The thread is open for 24 hours from posting.