Motorists in London, Sweden and Rome are already familiar with the congestion charge. The Brits, for instance, pay 12 euros ($15) a day to use a car in their capital.

Now Germany is considering the introduction of the fee as well. Municipal budgets are tight, and cities are eager for new sources of income. The congestion charge seems to be the perfect solution.

New revenue streams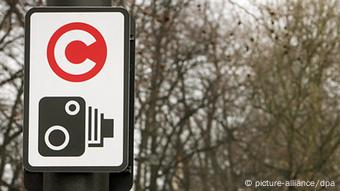 London introduced a congestion charge in 2003
This, at least, was the opinion of the 16 state transport ministers who met in Cottbus, Brandenburg, last Friday, (05.10.2012). Together, the ministers decided to investigate the options for municipalities to introduce congestion charges.

"Politicians are forced to come up with new sources of income," said Jörg Vogelsänger, the minister of infrastructure in Brandenburg who led the conference.

The figures seem to support his view. Across the country, municipalities are lacking a total of 7 billion euros ($9.07 billion) for nationwide construction projects, along with the renovation and upkeep of existing streets, railroad tracks and waterways.

But making drivers pay is not popular with the wider population. Reactions to the latest toll proposition have, unsurprisingly, been negative.

"They got nothing out of it but travel expenses," said Ulrich Klaus Becker, vice-president of the German automobile club ADAC, commenting on the Cottbus conference.

Economy experts also warn of how a congestion charge could negatively affect commerce, pointing out that German drivers already pay a total of more than 53 million euros in motor vehicle taxes, petroleum taxes and other dues. Herbert Schulte, of the German Association for Small and Medium-sized Businesses, blames the lack of money for road construction on a poor distribution of funds.


German cities would use the tolls to fund roadwork
Tunnels for Norway

A similar discussion took place in Norway in the 1980s, when cities there introduced congestions charges.

"In Oslo and Bergen, the toll was basically used as a money collection scheme for road construction projects," said traffic expert Heiner Monheim.

With its mountainous landscape, Norway needed many tunnels, and those were financed by the charges.

The tunnels have since been built, and the Norwegians have become accustomed to the toll. But the case of Germany is much more complicated.

"Cities in Norway are widely spread out. Retailers don't have to compete with each other," said Monheim. "That's different in Germany. Here, the congestion charge could turn into a substantial disadvantage for certain locations."

Long-established family businesses have been hit by a tough traffic-related decision once already. When a parking fee was introduced in inner cities in the 1950s, many Germans changed their retail behavior and did their weekend shopping wherever parking was cheapest.

Tübingen: One euro per trip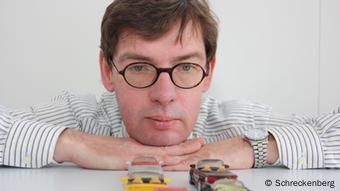 Schreckenberg doesn't think a toll system would work in smaller cities
But that was a long time ago, and today there are alternatives to the car. Most German cities now have great public transport. And in Tübingen, in the southern state of Baden-Württemberg, the public transport system could be improved even further with the revenue from a proposed congestion charge, if Mayor Boris Palmer gets his way.

According to his plan, each driver would pay one euro per car trip to the inner city, and the funds would go toward improving public transport. Palmer believes his city could make an additional 20 million euros ($26 million) a year.

"The mayor should check his math on that," said traffic expert Michael Schreckenberg. "For the toll to work, the city would have to install control mechanisms and establish the administration that goes along with it. I doubt that the toll would be worth it for smaller cities."

In London, at least, the toll seems to be working. In 2010, the city's congestion charge brought in 148 million pounds (183 million euros/$237 million), while at the same time lowering congestion and improving quality of life.